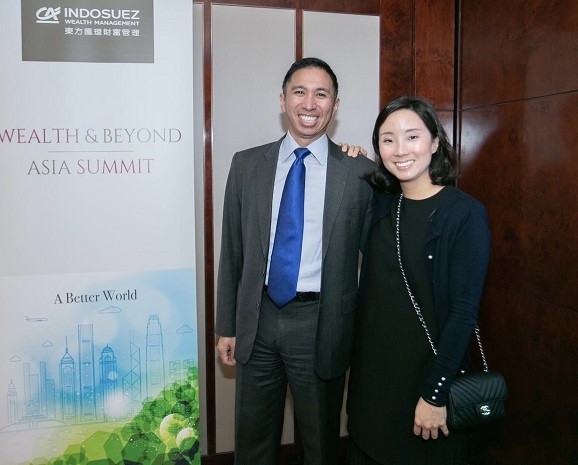 SKBI Director, Prof. Dave Fernandez, attended the Indosuez Wealth Management's Asia Summit in Hong Kong held on 14-15 February 2019. Indosuez Wealth Management is the wealth management brand of Credit Agricole Group, one of Europe's largest banking groups. This year's summit was centered around the theme "A Better World" with industry leaders and entrepreneurs exploring a multi-disciplinary approach toward business sustainability. Leanne Sim, granddaughter of the late Mr. Sim Kee Boon, was one of the hosts of the event, while the conference theme fits directly into an emerging area of research that the Institute is now pursuing -- Sustainable Finance.
SUBSCRIBE TO SIM KEE BOON INSTITUTE FOR FINANCIAL ECONOMICS EMAIL LIST
Be alerted on SKBI news and forthcoming events.