---
RESEARCH HIGHLIGHTS
In this series of research@SKBI, we are featuring Associate Professor of Finance and Lee Kong Chian Fellow Roger Loh's research on the Geography of FinTech. Watch the featured research video here.
---
NEWS & EVENTS
THE GREAT FED PIVOT
In a commentary, Thomas Lam, principal research associate, and David Fernandez, director at the Sim Kee Boon Institute for Financial Economics at SMU, emphasized that the outlook for monetary policy globally, especially in the US, has changed dramatically. But if efforts to prolong the economic cycle lead to greater financial imbalances over time -- prospectively worsening the next downturn -- then the potential costs of this action should be evaluated more carefully. As economists, we are often reminded that there is no free lunch. [READ MORE]
---
BUSINESS SUSTAINABILITY AN EMERGING RESEARCH AREA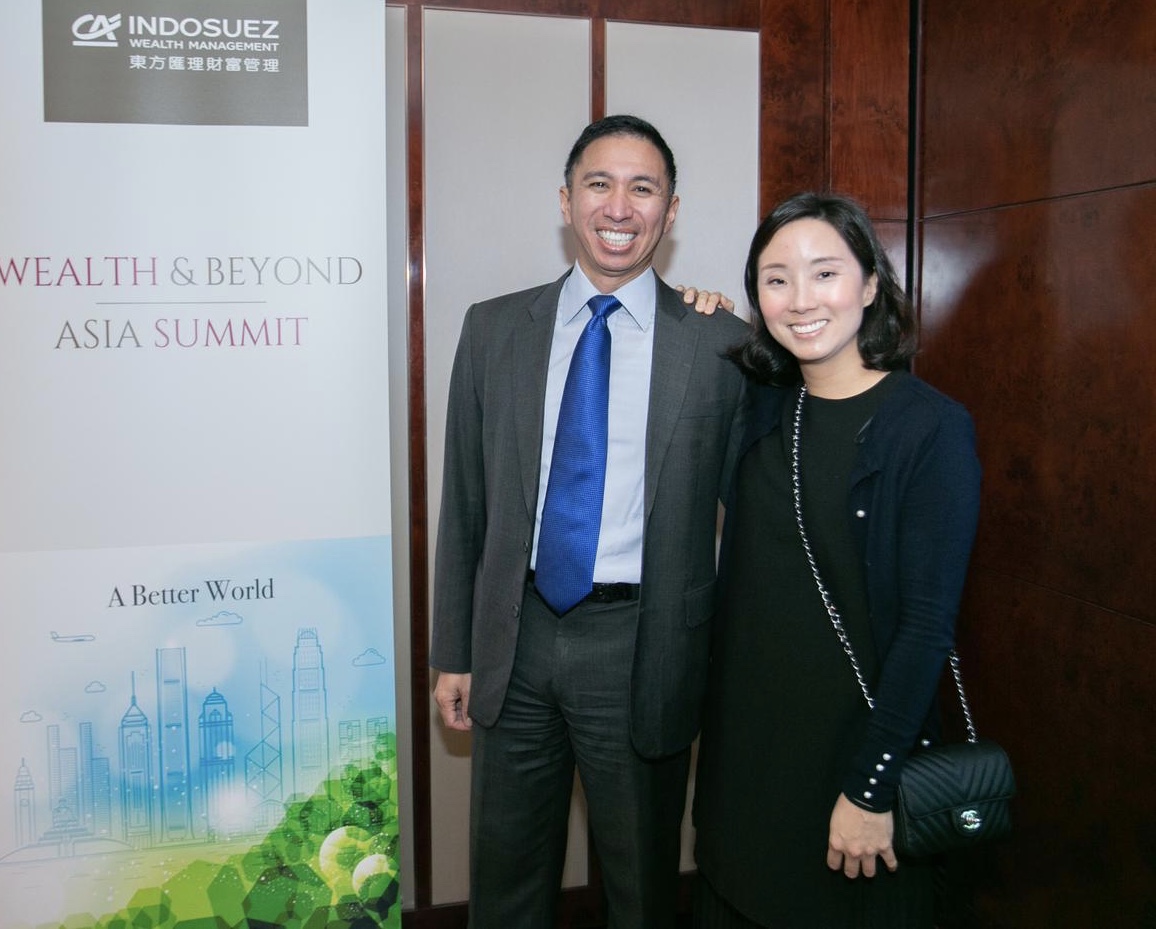 SKBI Director, Prof. Dave Fernandez, attended the Indosuez Wealth Management's Asia Summit in Hong Kong held on 14-15 February 2019. Indosuez Wealth Management is the wealth management brand of Credit Agricole Group, one of Europe's largest banking groups. This year's summit was centered around the theme "A Better World" with industry leaders and entrepreneurs exploring a multi-disciplinary approach toward business sustainability. Leanne Sim, granddaughter of the late Mr. Sim Kee Boon, was one of the hosts of the event, while the conference theme fits directly into an emerging area of research that the Institute is now pursuing -- Sustainable Finance.
---
CHINA ECONOMISTS EXPECT A ROCKY 2019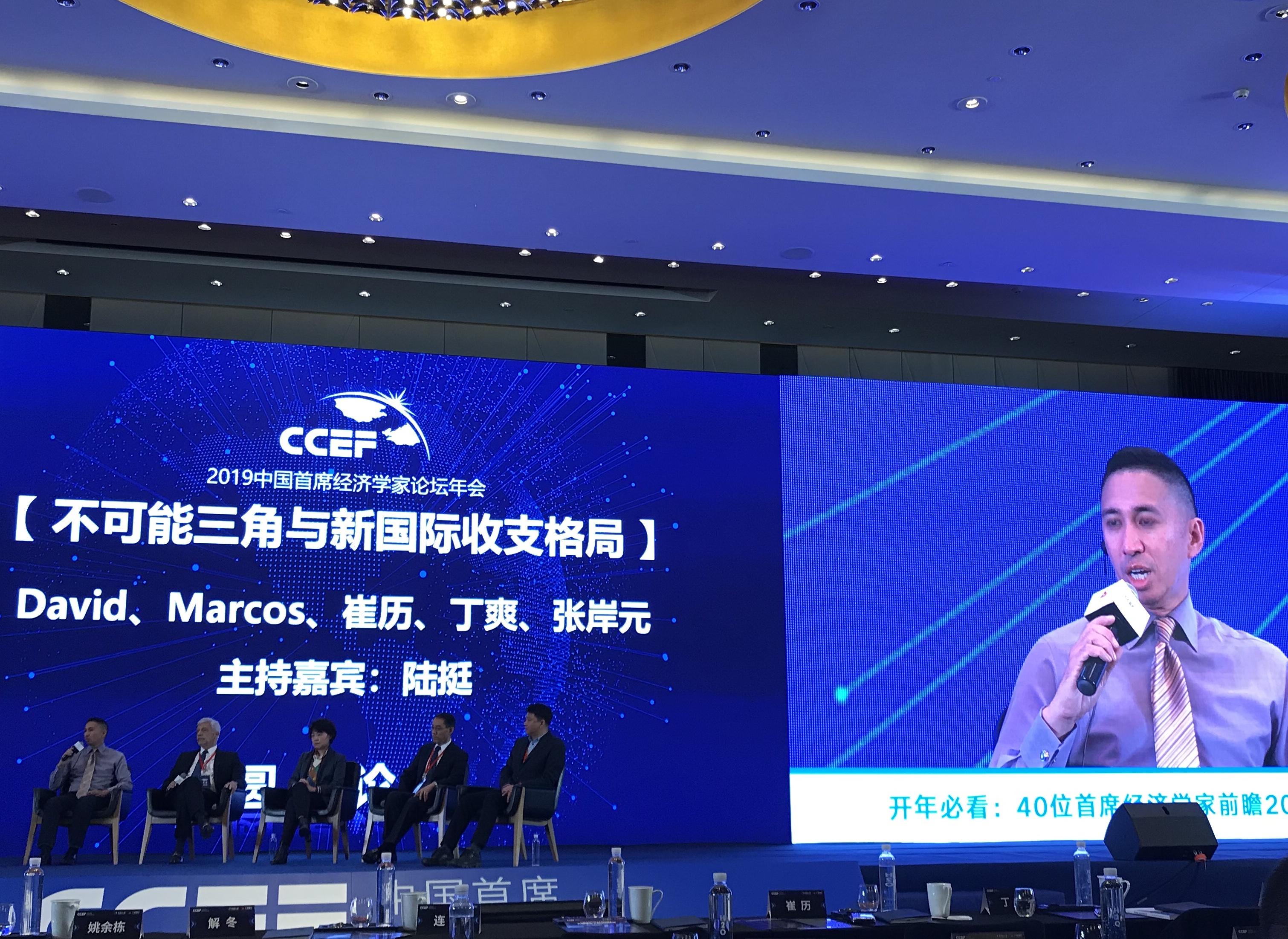 SKB Institute Director, Prof Dave Fernandez, spoke at the Chief China Economist Forum in Shanghai held on 5-6 January. The forum brings together annually the Chief China Economists from across the financial sector to discuss the most important issues facing the Mainland, with this year's conference titled, "Facing the Challenges: China's Choice in the Superpower Game." As the title suggests, much of the focus was on China-US trade relations where many participants were hopeful of a "ceasefire" between the two countries during 1Q. Nevertheless, most economists expect depreciation pressure on the CNY early in the year, though the consensus was that USDCNY would be below 7 by the end of 2019... [READ MORE]
---
LIKELY TRAJECTORY OF FED POLICY FAR FROM SETTLED
Principal Research Associate Thomas Lam and Director at SMU Sim Kee Boon Institute for Financial Economics David Fernandez believe that the December 18-19 Federal Open Market Committee meeting will likely generate more buzz. In this piece, they explore some of the complexities surrounding future Federal Reserve policy.
(Thomas Lam of SKBI had participated in a prominent economic survey on the US economy recently. The Federal Reserve Survey of Professional Forecasters, one of the most prestigious and recognised forecasting surveys, was released on 13 Nov 2018. Here's the official link. See page 7 for the attribution.) [READ MORE]
---
Last updated on 06 Aug 2019 .