The Asian Financial Leaders Programme (AFLP) is an MAS-initiative that was jointly developed by SMU and Human Capital Leadership Institute (the leadership development arm of Temasek Management Services) to prepare senior-level talent to assume leadership positions and handle the growing complexity of Asia's financial institutions. The programme is part of SKBI's role in the training and development of finance professionals.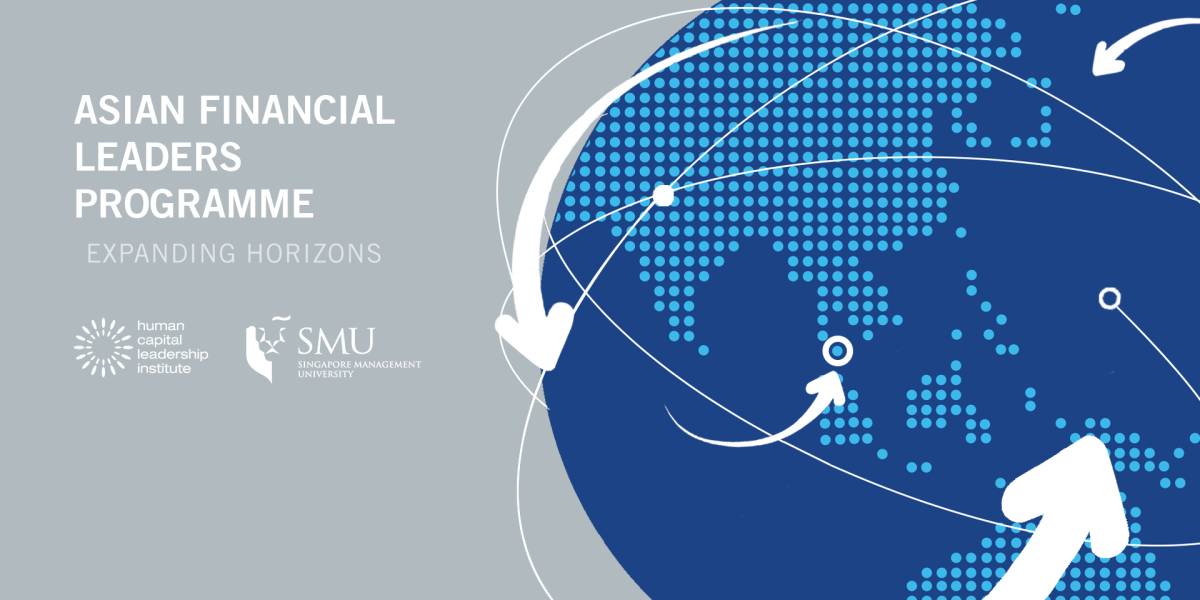 Key features of the programme are:
75 percent subsidy for qualifying Singaporean participants from the MAS Financial Sector Development Fund.
Targeted at C-suite as well as C-minus-1 and C-minus-2 executives in banking, insurance, and asset management.
Leadership journey of 21 days over a 10-month period in Singapore, Switzerland, USA, China and Indonesia.
Company visits in Switzerland, USA, China and Indonesia.
Lectures by distinguished faculty, senior practitioners and regulators.
SUBSCRIBE TO THE SKBI MAILING LIST*
Be alerted on SKBI news and forthcoming events.
*Please note that upon providing your consent to receive marketing communications from SMU SKBI, you may withdraw your consent, at any point in time, by sending your request to skbi_enquiries [at] smu.edu.sg (subject: Withdrawal%20consent%20to%20receive%20marketing%20communications%20from%20SMU) . Upon receipt of your withdrawal request, you will cease receiving any marketing communications from SMU SKBI, within 30 (thirty) days of such a request.