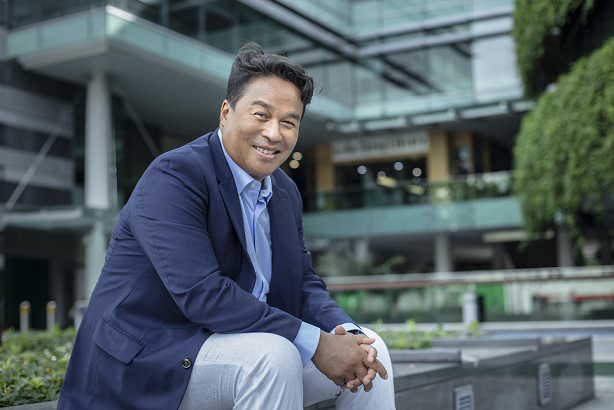 SIM KEE BOON INSTITUTE FOR FINANCIAL ECONOMICS

 

Research Fellow

 

Email:

mrakoto

[at]

smu.edu.sg

 

Curriculum Vitae

 
1996           

Master of Business Administration, Financial Engineering

Massachusetts Institute of Technology

1988 

Master of Science in EE and CS/AI

École Supérieure d'Electricité, France 
(renamed CentraleSupélec, Université Paris-Saclay)

1985

Master of Science in Mechanical Engineering and Control Theory      

École Centrale de Nantes, France
Research Fellow, Sim Kee Boon Institute for Financial Economics
FinTech
Disruptive technologies - AI/ML, big data, IoT, blockchain, quantum computing
My primary research interest is in Financial technology (FinTech), as it has the potential to be a positive, game-changing force for boosting financial inclusion; mobile money and greater access to basic financial services have the capacity to improve the economic well-being of households. I look at financial inclusion and technology, and how cooperative efforts between policymakers, the private sector, and their broader communities can promote financial stability and inclusive growth through the deployment of fintech applications supported by cloud-computing, big data analytics, the Internet-of-Things (IoT), Artificial Intelligence (AI), blockchain technologies, cryptocurrencies, and Central Bank Digital Currencies (CBDC).
 
Recently, among technologies disrupting the finance industry, quantum computing is emerging from being theoretical to having real world applications; quantum hardware is becoming increasingly larger, of higher quality, and more accessible. This new technology for computation leverages the laws of quantum mechanics, potentially enables completely new territories of computing, and can improve combinatorics calculations. It may be transformative and disruptive in some industries, e.g. Banking & Finance and applications in portfolio optimization, credit scoring, derivatives pricing. I currently am involved in a research project, working with an industry partner, to investigate the potential quantum advantage for assessing loan applications from SMEs.
Schetakis, N.; Aghamalyan, D.; Boguslavsky, M.; Rees, A.; Rakotomalala, M.; And Griffin, Paul Robert. Quantum machine learning for credit scoring. (2022). https://skbi.smu.edu.sg/research/research-outputs/quantum-machine-learning-credit-scoring 
Fernandez, D., Rakotomalala, M. (2020). "Financial Technology and Inclusion in ASEAN", ASEAN Development Outlook: Inclusive and Sustainable Development, Jakarta, July 2021. https://skbi.smu.edu.sg/research/research-outputs/fintech-inclusion-asean 
Johnson O. , G. Pieroni G. , Rakotomalala M., "Neural Networks, Supercomputers and Computer Vision", Issues on Machine Vision, pp 163-175, Springer-Verlag Wien 1989. https://doi.org/10.1007/978-3-7091-2830-5_12 
SUBSCRIBE TO SKBI MAILING LIST*
Be alerted on SKBI news and forthcoming events.
*Please note that upon providing your consent to receive marketing communications from SMU SKBI, you may withdraw your consent, at any point in time, by sending your request to skbi_enquiries [at] smu.edu.sg (subject: Withdrawal%20consent%20to%20receive%20marketing%20communications%20from%20SMU) . Upon receipt of your withdrawal request, you will cease receiving any marketing communications from SMU SKBI, within 30 (thirty) days of such a request.