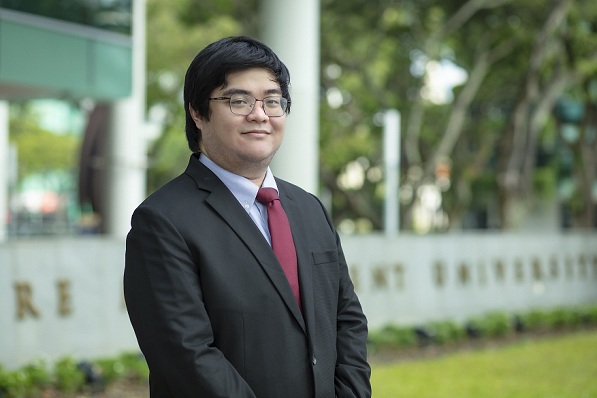 SIM KEE BOON INSTITUTE FOR FINANCIAL ECONOMICS

 

Research Fellow

 

Email:

xmgbautista

[at]

smu.edu.sg

 

Curriculum Vitae

 
2021           

PhD, Economics

University of Houston

2015

BA, Cum Laude, Economics with honors and Mathematics with honors

Brandeis University
Research Fellow, Sim Kee Boon Institute for Financial Economics
Macroeconomics

Consumption 

Household Finance
"Student debt, homeownership, and wealth accumulation over the life cycle".
"Expenditure smoothing under balanced budget rules: Rainy day funds or saving for a rainy day?"
With Steven G. Craig, Yu-Hsin Hsu, Bent E. Sørensen, Vasundhara Tanwar, and Priyam Verma.
SUBSCRIBE TO SKBI MAILING LIST*
Be alerted on SKBI news and forthcoming events.
*Please note that upon providing your consent to receive marketing communications from SMU SKBI, you may withdraw your consent, at any point in time, by sending your request to skbi_enquiries [at] smu.edu.sg (subject: Withdrawal%20consent%20to%20receive%20marketing%20communications%20from%20SMU) . Upon receipt of your withdrawal request, you will cease receiving any marketing communications from SMU SKBI, within 30 (thirty) days of such a request.