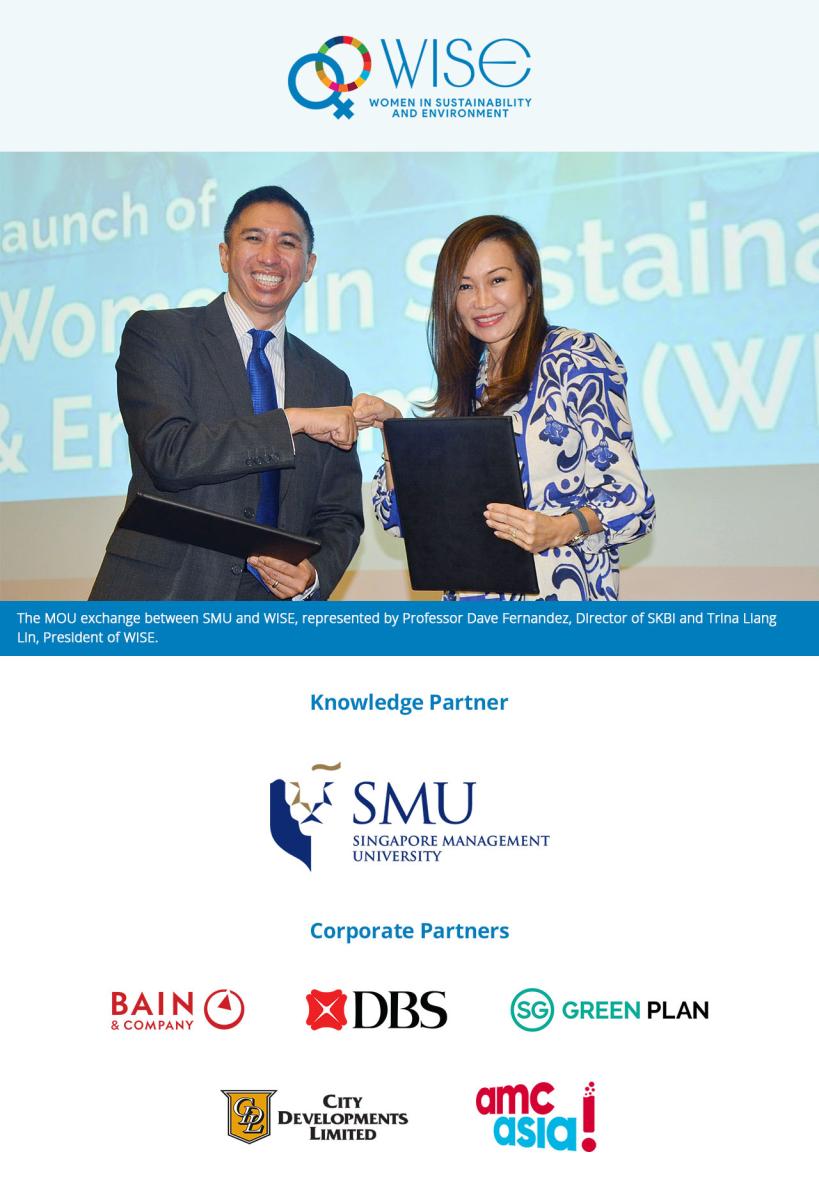 In line with our efforts to champion sustainability in Singapore, we are proud to be the knowledge partner of Women In Sustainability and Environment (WISE), launched in November 2021.
Launched in response to the conclusion of COP26 Glasgow, WISE is the first women's society in Singapore formed to focus concerted gender action towards Singapore's Green Plan 2030 and UN's Sustainable Development Goals.
The mission of WISE is primarily focused on SDG 12 – responsible consumption and production patterns. In supporting SDG 12, it is imperative that WISE ensures a strong, equal voice and representation of women in the business of sustainability whether as a consumer, investor or professional.
WISE kicked off its lecture series in January 2022 with "Sustainability 101 – Let's Start with the Basics". This 2-hour session aims to provide the root fundamentals for understanding this complex subject and features SKBI's very own Prof Dave Fernandez and Dr Rajiv Lall.
Keep up with the latest updates from WISE on LinkedIn