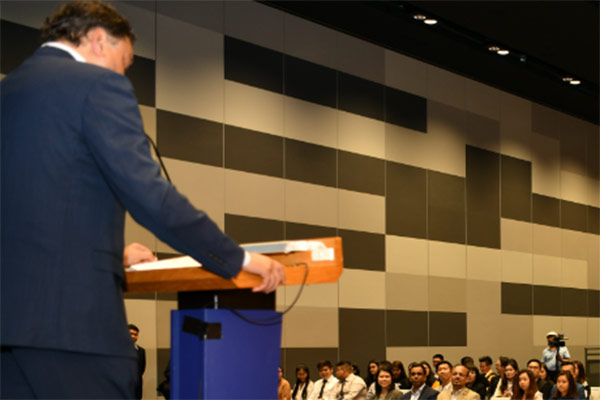 True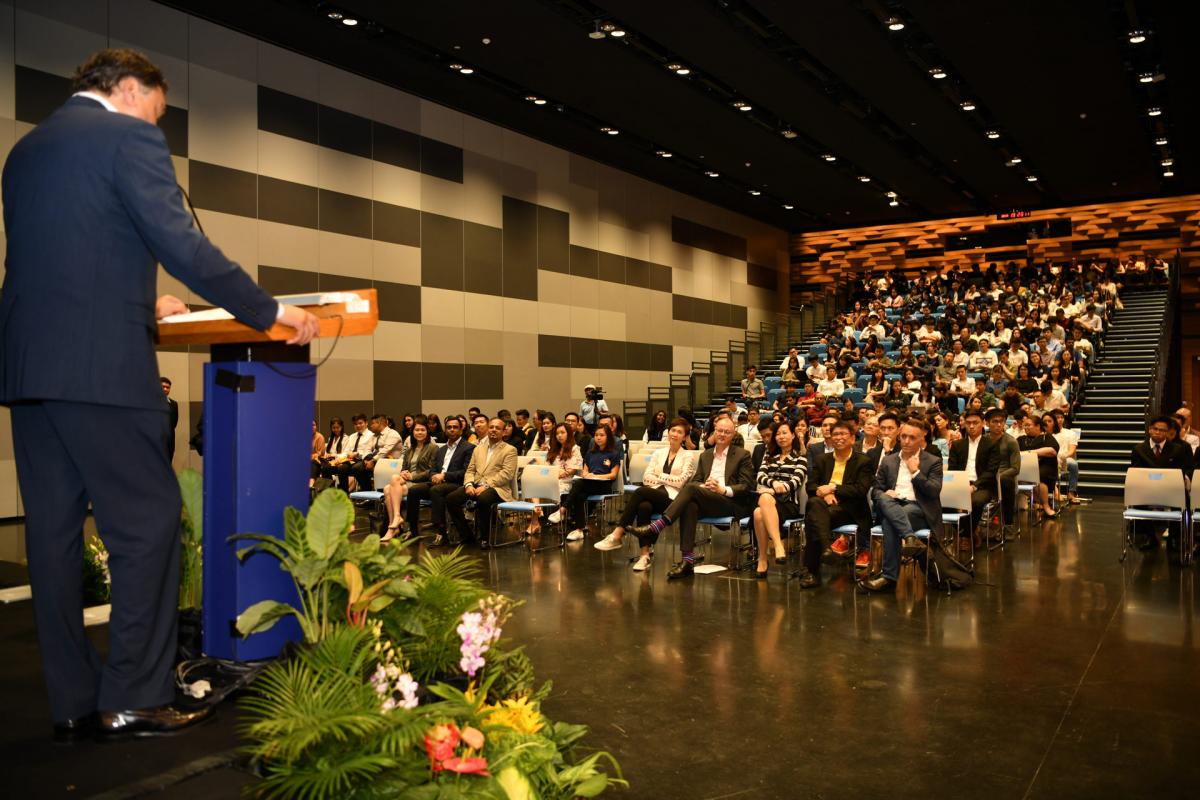 The Citi Foundation-SMU Financial Literacy Symposium is an annual flagship event that gathers distinguished academics, industry leaders and government to engage in insightful conversations and trends on the evolving landscape of financial education. The Symposium facilitates success sharing and thought leadership in the area of financial literacy for young adults. As the overarching theme for the Symposium differs annually, participants can look forward to exciting conversations that shed light on recent developments related to various financial literacy topics!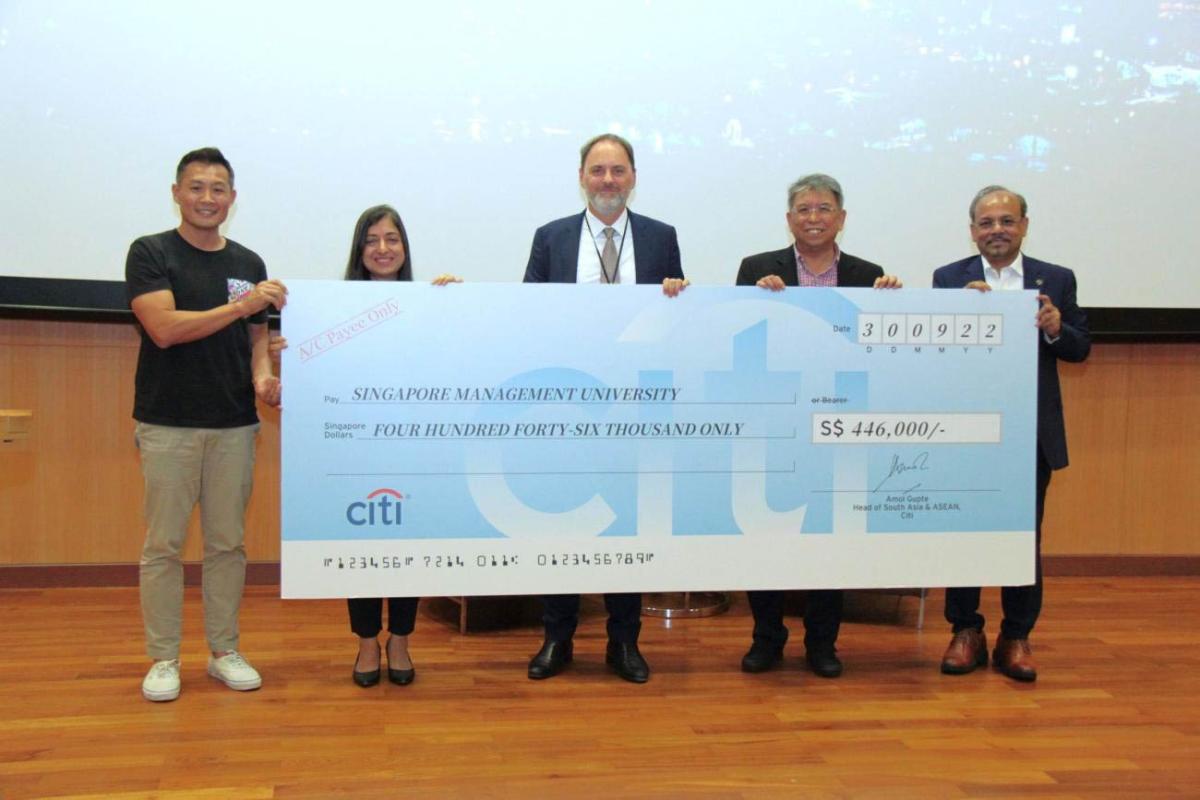 The 9th Citi Foundation-SMU Financial Literacy Symposium was held on 30 September 2022 at the Singapore Management University, discussing themes such as Gen Z resilience and adaptability. The Programme aims to impact youths through financial training and awareness and runs on a Train-the-trainer peer to peer model. Since its inception, it has engaged more than 75,000 young adults as beneficiaries, trained over 1,200 trainers, and created over 50 partnerships. The Programme, hosted by the Sim Kee Boon Institute for Financial Economics (SKBI) at Singapore Management University (SMU), is supported by Citi Singapore and funded by Citi Foundation. This year, Citi Foundation continued to support the Programme with an additional funding of S$446,000 to SMU. With this latest gift, Citi has cumulatively contributed almost S$4.7 million to the Programme since its partnership with SKBI in 2011.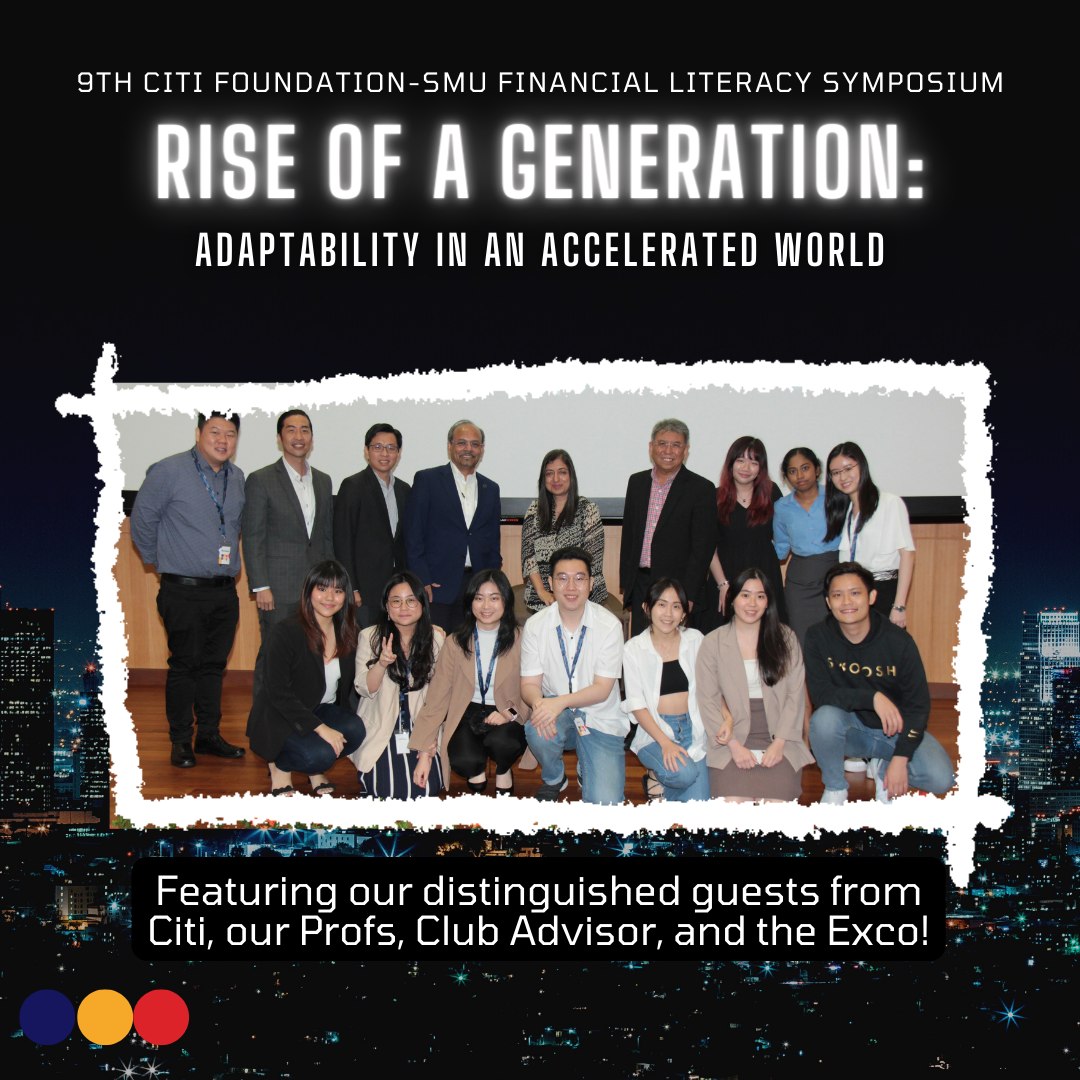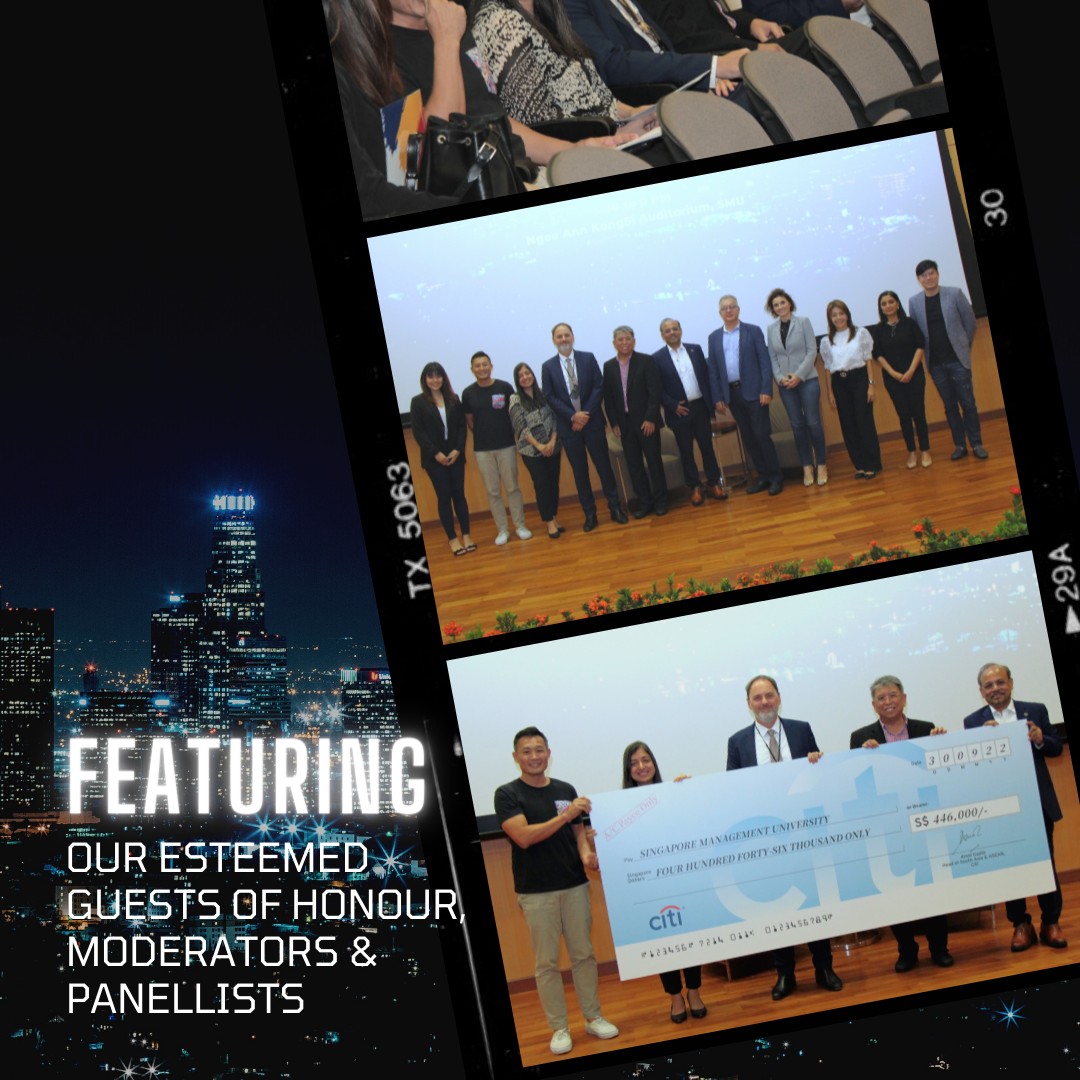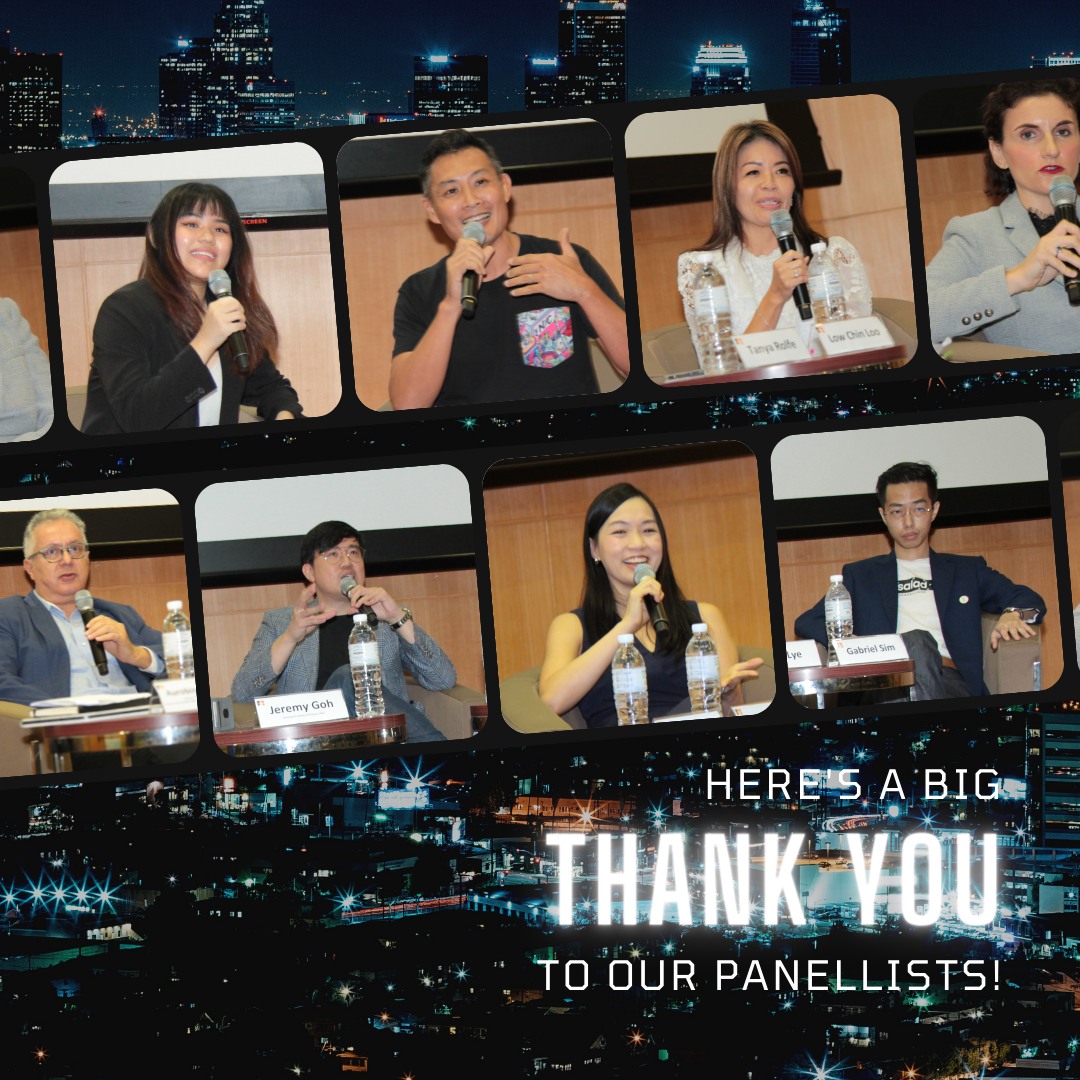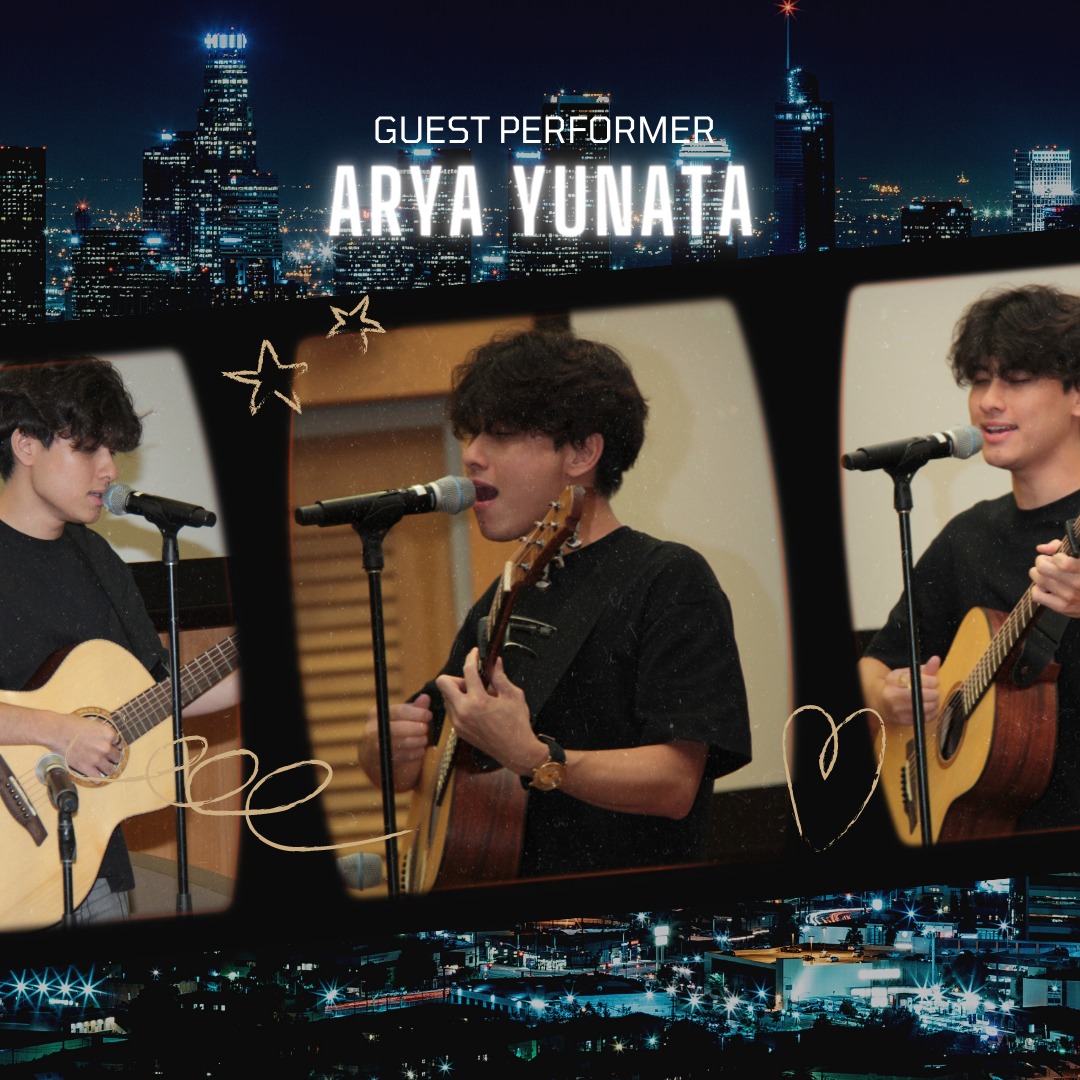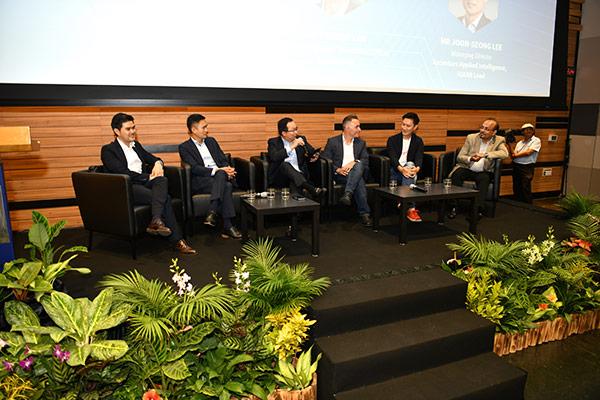 The 8th Citi Foundation-SMU Financial Literacy Symposium was held virtually on 10 and 11 September 2021, with the theme: Democratisation of Financial Knowledge. More than 600 participants, including students from the Institute of Technical Education, Polytechnics, and Universities, as well as government agencies and partner organisations, attended the two-day Symposium. A total of four panel discussions spread across the two days deep-dived into the following topics: "FinTech and Financial Inclusion: A possible Matrimony?", "Financing a Sustainable Future", "Financial Resilience in the Gig Economy", and "Every Woman Can Be Her Own CFO". Panellists and experts from Monetary Authority of Singapore (MAS), Ministry of Manpower (MOM), Citi Singapore, Crypto.com, Grab Singapore, S&P Global, SGAG, SG Budget Babe, Financial Women's Association Singapore came together to hotly debated issues, including the impact of FinTech tools on industries, implication of Sustainable Finance and its role in guiding stakeholders in decision-making that would benefit society, insights and challenges faced by gig workers, as well as the impact of gender gap in financial literacy on society.
Sharings from 8th Symposium participants:
"This is my first time attending such a Symposium. I have greatly benefitted from the knowledge that I have acquired from attending the Symposium. Hearing the panellists' introduction of FinTech and how FinTech would be affecting the world made me realise that we need to keep up with the current trends and technology. What interested me the most was the speech by Mr Lim Kell Jay, Head of Grab Financial Group Singapore. He shared how Grab has grown over the years and how FinTech can create greater convenience for Singaporeans such as via the use of GrabPay. Another speaker that caught my attention was Professor Dave Fernandez. I enjoyed his sense of humour and his insights on how to have a financially sustainable future. Overall, my biggest takeaway is that we should all try to invest at a young age, regardless of whether we aim to gain more profit or to keep up with inflation."
- Muhamad Ilham Bin Ismail, ITE College West Student
"I attended Day 2 of the Symposium. My key takeaways from the Symposium were the insightful data of women's financial literacy rates, which were surprisingly not as high as I would expect, and how we can empower women to take charge of their finances and learn to manage it properly. Before the Symposium, I did not take much notice of CPF, but after hearing one of the panellists' discussions about CPF, I realised how it can be a good investment as its interest rates are relatively high. It makes me feel quite lucky to have CPF as a Singaporean. Overall, the Symposium was a valuable learning opportunity, one that teaches me new financial knowledge that I can share with my peers through various platforms when the need arises. Thank you, Citi Foundation-SMU!"
- Stacey Ho, Temasek Polytechnic Student
"One of the discussions that personally resonated with me was the future of the gig economy and its impact on the financial security of gig workers. Being able to hear from the regulatory, social and private sectors provided a holistic view of an issue still in its early stages. Particularly, recognizing that one's financial resilience will ultimately lie in one's own hands was really empowering. It's easy to blame the uncontrollable and demand others for more, but without conscious effort to grab those opportunities, upskill and insure your own future - surviving in any kind of economic conditions wouldn't be easy. In a landscape that is changing so rapidly, it's not just companies and governments that need to adapt - we as individuals need to have the foresight and make an active effort to build our own financial resilience."
- Reshma Dogiparthy, SMU undergraduate student
Watch the highlights of the 8th Financial Literacy Symposium here!
Images from 8th Financial Literacy Symposium 2021: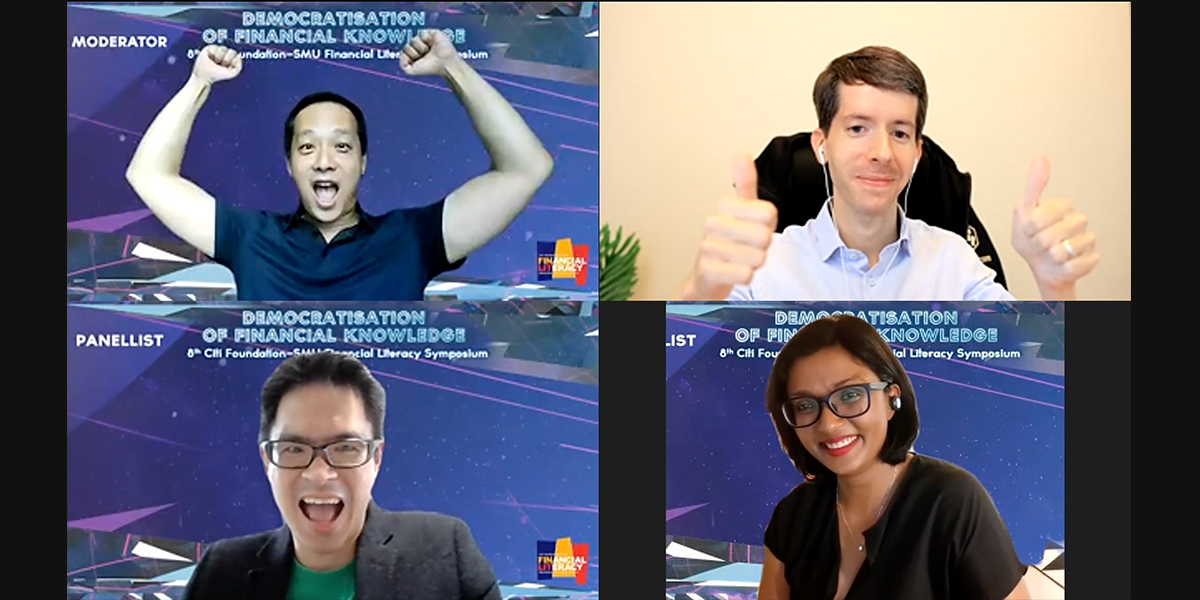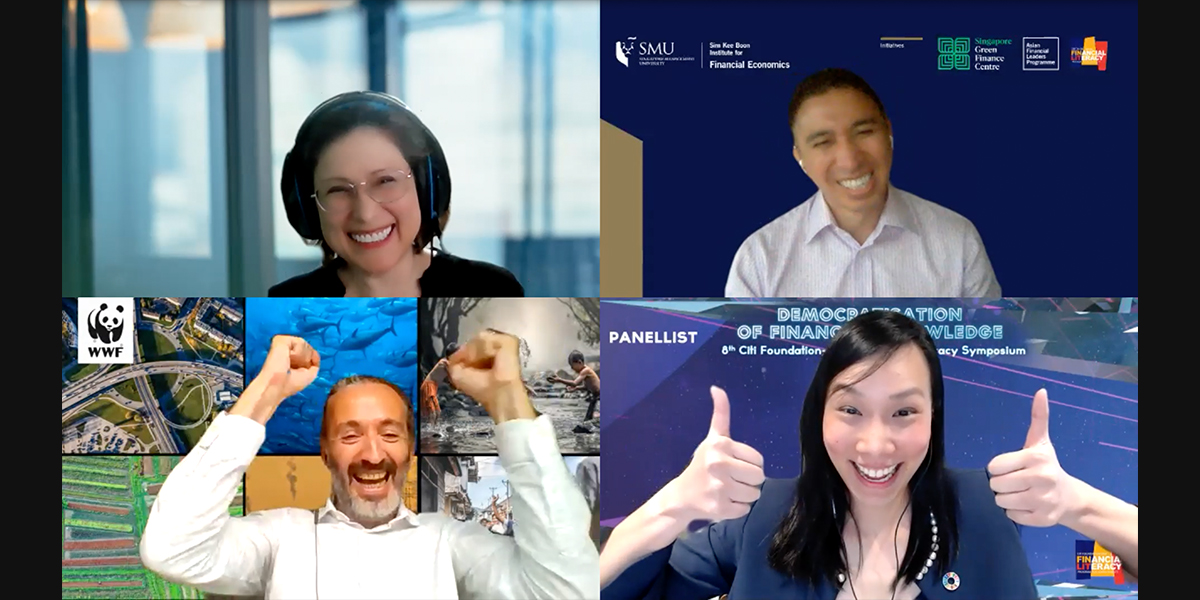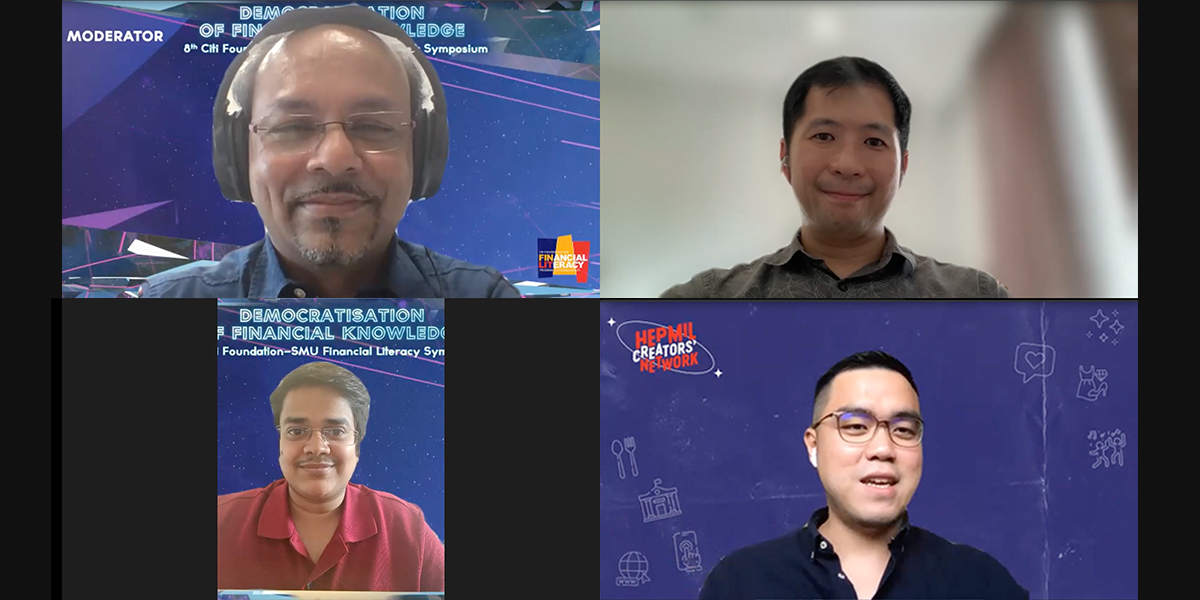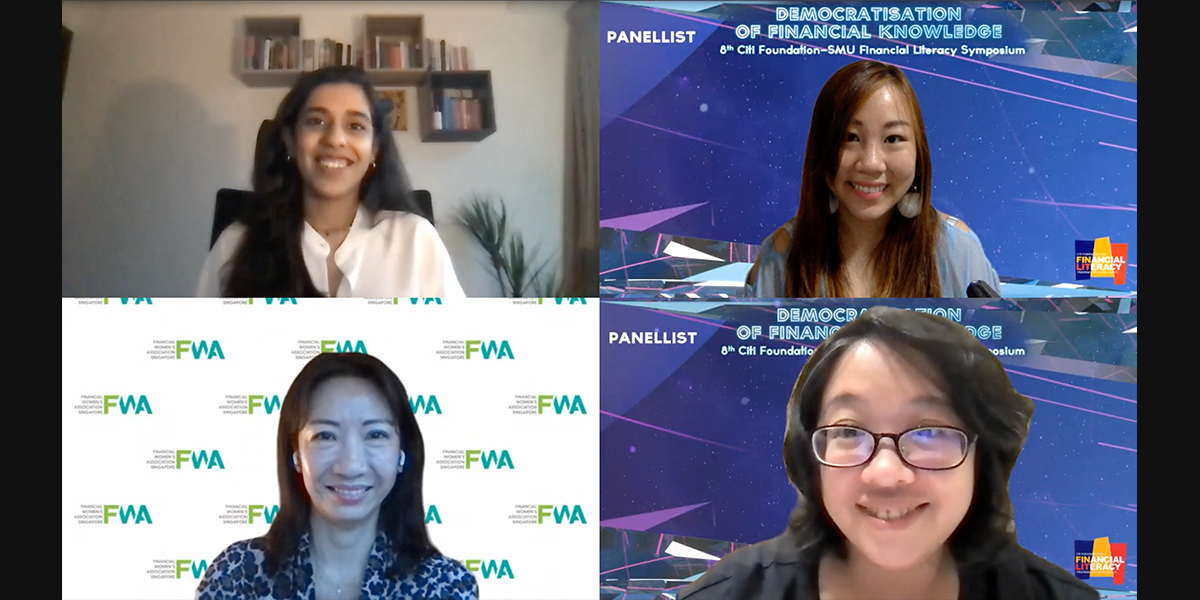 ---

The 7th Citi Foundation-SMU Financial Literacy Program for Young Adults held its inaugural virtual Symposium in September 2020, where academics, industry experts and government representatives discussed topics relating to financial resilience and the impact of FinTech advancements in a post-COVID-19 world. More than 500 attendees participated actively in the two panel discussions and two fireside chats revolving around future-ready job skills to thrive in the post-COVID-19 economy, the importance of cultivating healthy money management habits, and the opportunities as well as drawbacks of FinTech. Participants also had the chance to get up close and personal with panellists from Monetary Authority of Singapore (MAS), National Youth Council (NYC), World Bank, Grab, Razer Inc, SGAG, and The Woke Salaryman, to name a few.
Sharings from 7th Symposium participants:
"The segment I enjoyed the most is 'Worried about Money? Me Too!'. I had a great time listening to the host Fauzi from SGAG and the guest speakers Audrey from PlayMoolah and Ruiming from The Woke Salaryman. The stories of their past that they shared were very inspiring. They also shared money saving tips and guides for us student, as well as the do's and don'ts of investing. My biggest takeaway from the event is that it is never too late or too early to start saving."
- Law Jing Yang, ITE College West student
"The symposium was meaningful to me as it gave me a broader perspective of various financial topics by the experts from different fields. I found the words of advice by He Ruiming, co-founder of The Woke Salaryman, on what to do and how to manage my money better after graduation especially helpful."
- Iszhar Zulkarnain bin Ismail, Republic Polytechnic student
"Despite the COVID-19 situation, the Citi-SMU Financial Literacy Symposium was brought to us online without compromising its standard. As a student going to enter the job market in the near future, I am glad that the Symposium presented us with so many interesting and relevant topics which were exactly what I was looking for. From the sharings by industry experts, I learned that in order to stand out in the job market, I need to adapt to new norms, discover personal branding and build effective connections. I always believe that financial literacy is necessary for everyone, being aware of the importance of managing personal finance and maintaining a proper budget is essential."
- Ma Jiaying, SMU student
Images from past Symposiums: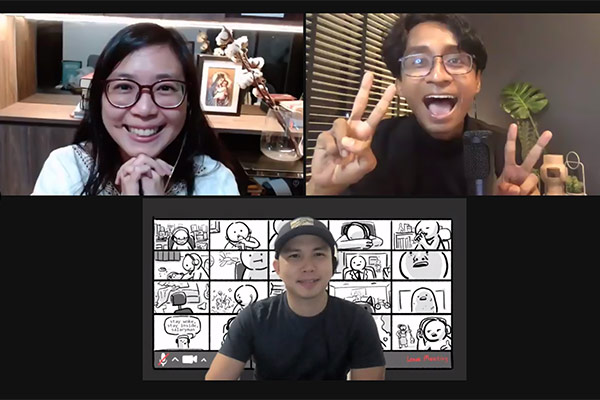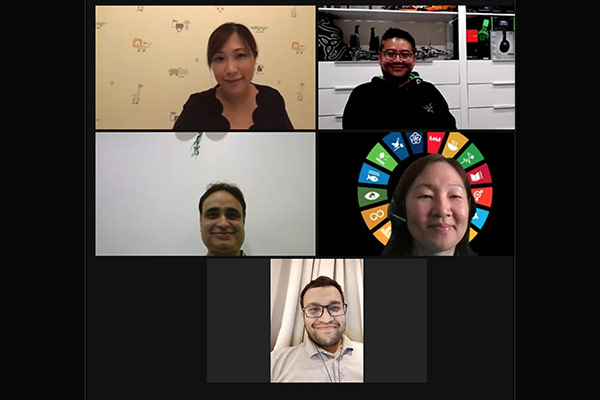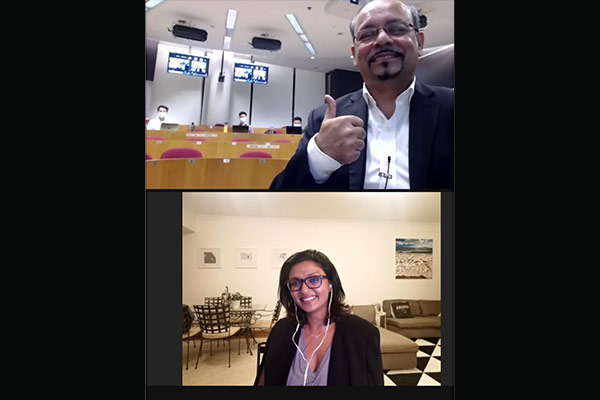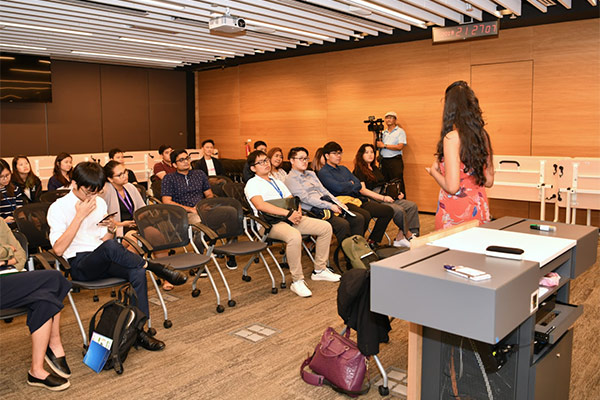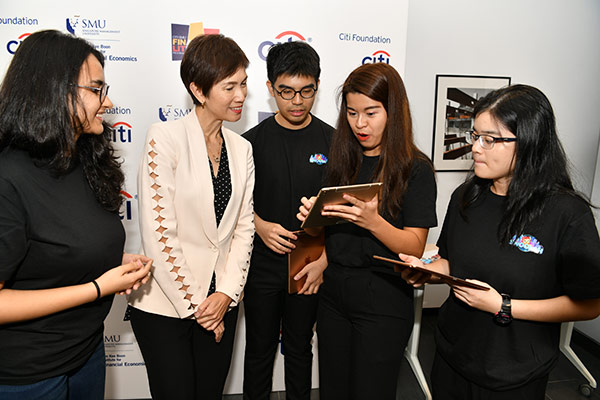 SUBSCRIBE TO SKBI MAILING LIST*
Be alerted on SKBI news and forthcoming events.
*Please note that upon providing your consent to receive marketing communications from SMU SKBI, you may withdraw your consent, at any point in time, by sending your request to skbi_enquiries [at] smu.edu.sg (subject: Withdrawal%20consent%20to%20receive%20marketing%20communications%20from%20SMU) . Upon receipt of your withdrawal request, you will cease receiving any marketing communications from SMU SKBI, within 30 (thirty) days of such a request.