Author
SMU Office of Corporate Communications

Date
1 November 2022

The Symposium featured esteemed industry professionals, academics and regulators who shared their valuable insights with a group of over 150 participants, which included students, guests from partner organisations and government agencies.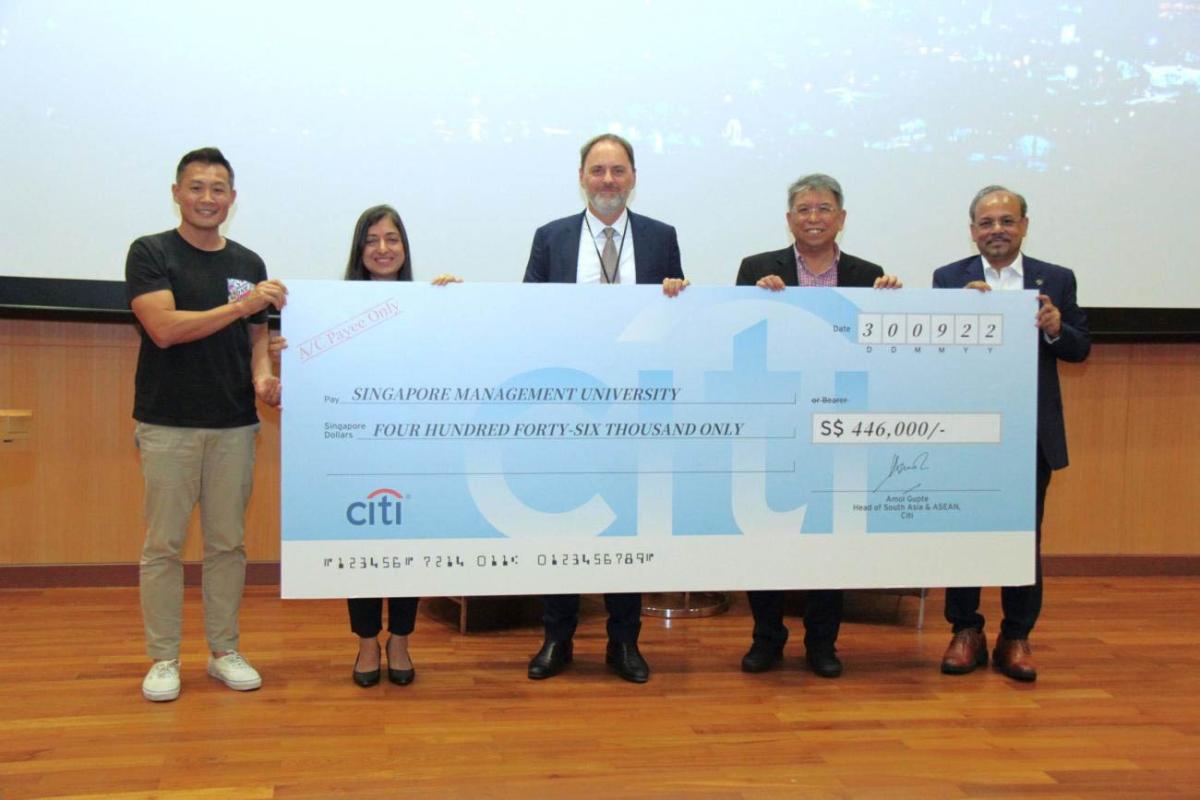 The 9th Citi Foundation-SMU Financial Literacy Symposium was held on 30 September 2022 at the Singapore Management University, as part of the Citi Foundation-SMU Financial Literacy Programme for Young Adults which was launched in 2012. The Programme aims to impact youths through financial training and awareness and runs on a Train-the-trainer peer to peer model. Since its inception, it has engaged more than 75,000 young adults as beneficiaries, trained over 1,200 trainers, and created over 50 partnerships.
The Programme, hosted by the Sim Kee Boon Institute for Financial Economics (SKBI) at Singapore Management University (SMU), is supported by Citi Singapore and funded by Citi Foundation. This year, Citi Foundation continued to support the Programme with an additional funding of S$446,000 to SMU. With this latest gift, Citi has cumulatively contributed almost S$4.7 million to the Programme since its partnership with SKBI in 2011.
SUBSCRIBE TO SKBI MAILING LIST*
Be alerted on SKBI news and forthcoming events.
*Please note that upon providing your consent to receive marketing communications from SMU SKBI, you may withdraw your consent, at any point in time, by sending your request to skbi_enquiries [at] smu.edu.sg (subject: Withdrawal%20consent%20to%20receive%20marketing%20communications%20from%20SMU) . Upon receipt of your withdrawal request, you will cease receiving any marketing communications from SMU SKBI, within 30 (thirty) days of such a request.