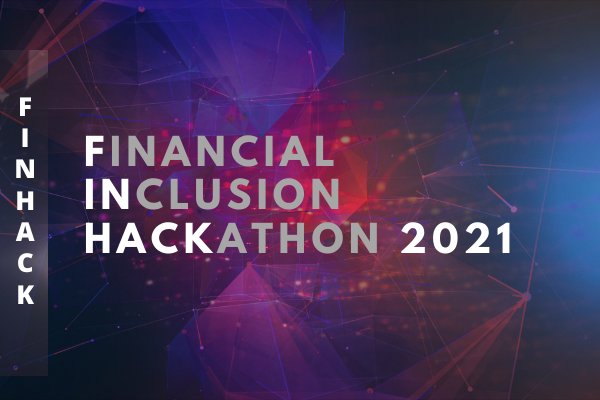 False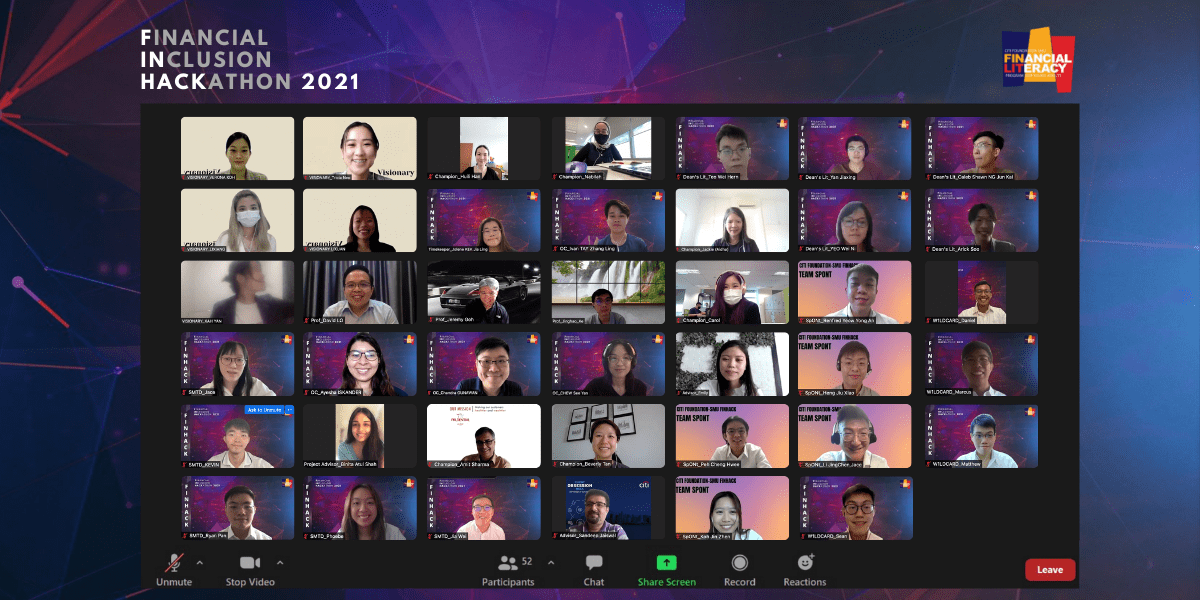 The Financial Inclusion Hackathon (FInHack) is a newly launched national competition which seeks to harness and catalyse innovative solutions to address real world needs in the area of Financial Inclusion. The Hackathon facilitates the exchange of insights and innovation in the area of financial inclusion for young adults.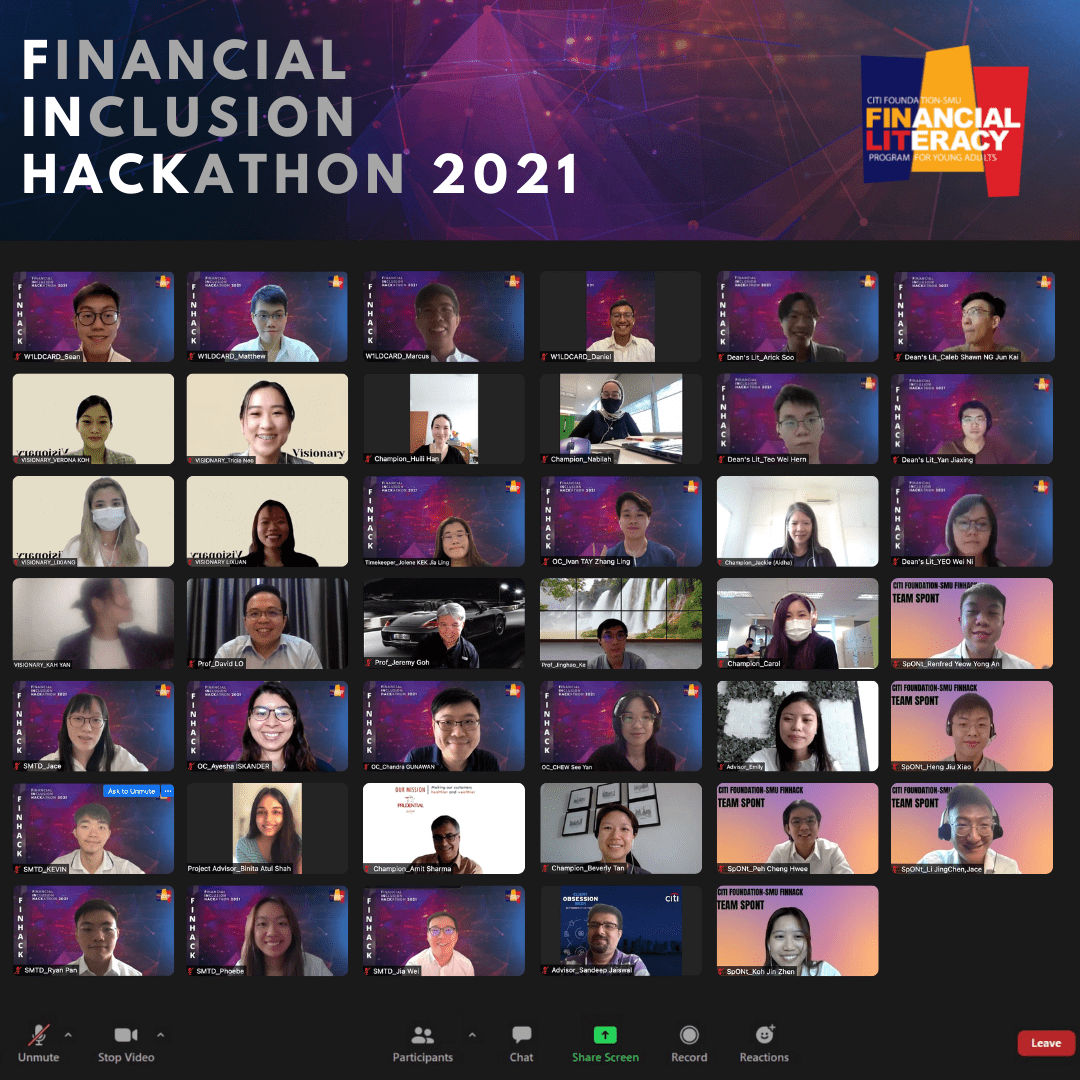 In the first of its kind, the Financial Inclusion Hackathon (FInHack) was launched in 2021, providing a platform for university students across Singapore to collaborate together with industry leaders, government agencies, non-profit organisations and partner organisations to solvereal world needs in the area of Financial Inclusion.

On its inaugural launch, the Hackathon attracted a whooping 59 inter-school teams to tackle nine problem statements on the theme "Financial Literacy in a Digital Age". In Round 1, 24 shortlisted teams sprinted to submit a proposal on a chosen problem statement, each championed by various public agencies (MoneySense which is co-chaired by Ministry of Manpower and Monetary Authority of Singapore, Ministry of Health and Central Provident Fund Board) as well as Life Insurance Association, and non-profit organisation, AIDHA. Teams were mentored by Citi Singapore Advisors and had consultation sessions with them to brainstorm on solutions and gather valuable feedback from industry experts. The participants were also equipped with skills to tackle the problem statements, through specially curated workshops carried out by instructors from Citi and Salesforce.
In Round 2, the Top 5 Finalists were invited to pitch to their respective Project Champions, Advisors, and SMU Faculty during a Pre-Demo Day Interview. The teams then heat up the competition with an elevator pitch for live audience voting during the 8th Citi Foundation-SMU Financial Literacy Symposium.
The 3 winning teams won prize vouchers and the opportunity to carry out a Proof-of-Concept in collaboration with their Advisors and Project Champions over a period of 1 month. In an effort to propel the creative solutions for real-world implementation, each team received funding and support from the Citi Foundation-SMU Financial Literacy Program for Young Adults.
Read more here!
Sharings from Top 3 Winning Teams:
"What a ride it has been! FInHack 2021 provided a platform for us to engage in critical thinking in order to craft a solution that will benefit a disadvantaged group. Gaining an increased awareness of existing CPF policies was also beneficial to us. Ultimately, we relished the chance to work on something we were passionate about and marrying an innovative approach with a social cause is something that we're proud to be a part of."
- Team SpONt, NTU and NUS (1st position)
"The greatest takeaway that we learnt from FInHack 2021 was the importance of team positivity. If the team can keep its confidence and positivity, great results can be yielded."
- Team Dean's Lit, SMU (2nd position)
"Our main takeaway from FInHack 2021 is that proper communication is key as ideas need to be communicated properly to align everyone. It is also important to take into account feedback from end users as these small changes usually make the biggest impact. The ability to pay attention to details will improve the relevancy of your final solution."
- Team SMTD, SMU and SUTD (3rd position)
Images from FInHack 2021: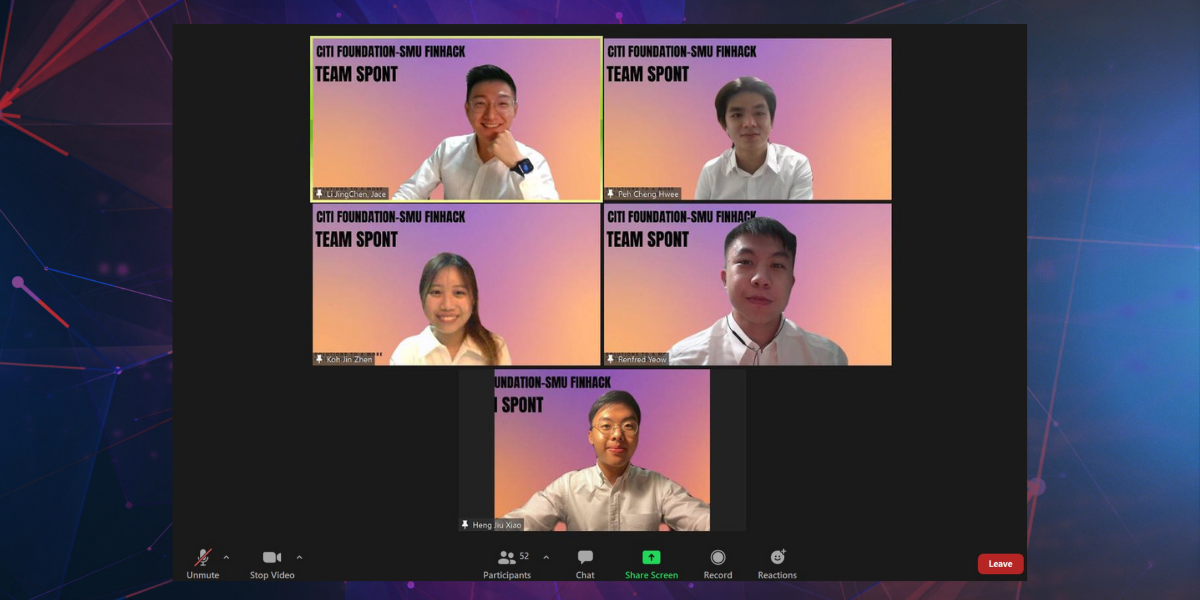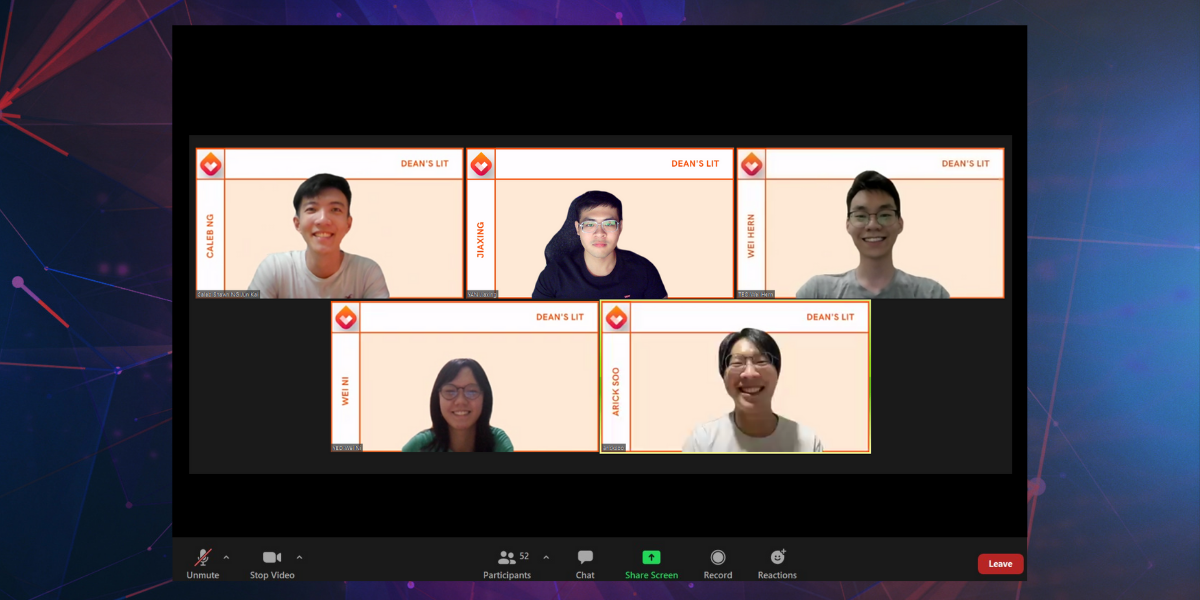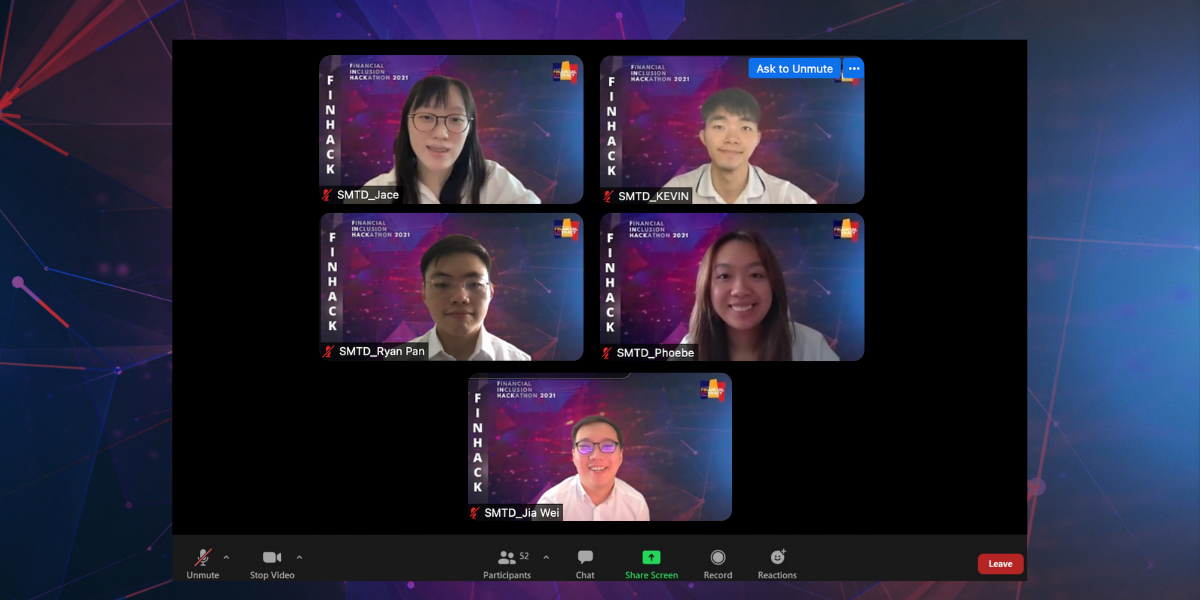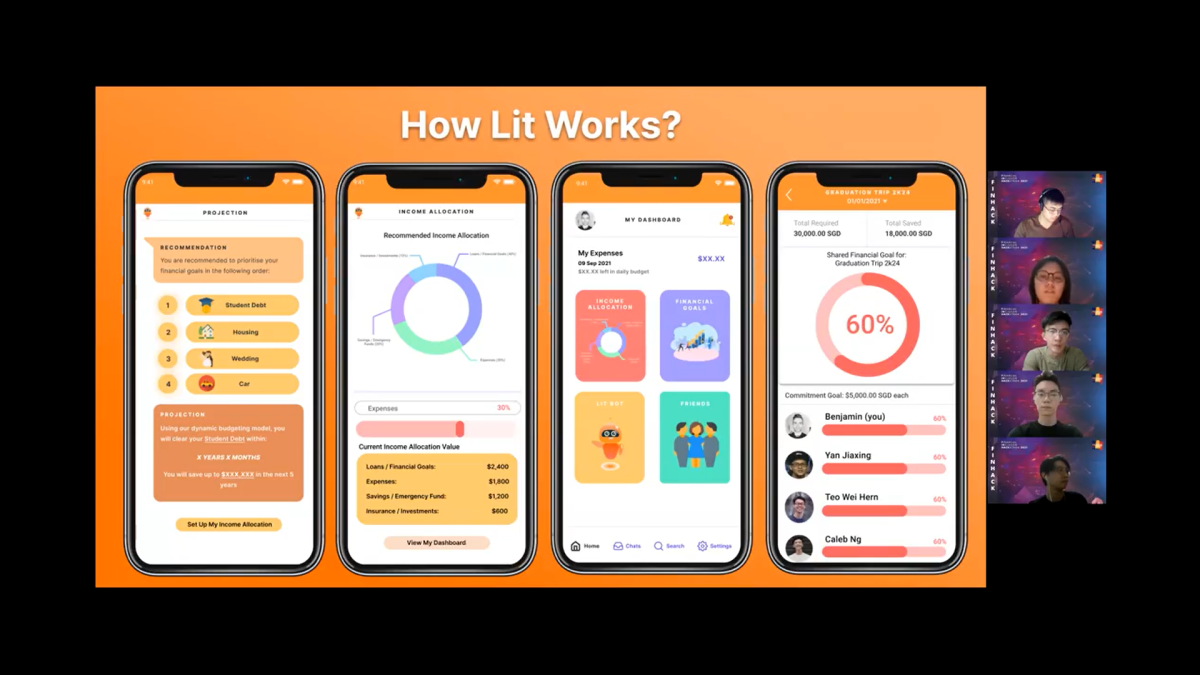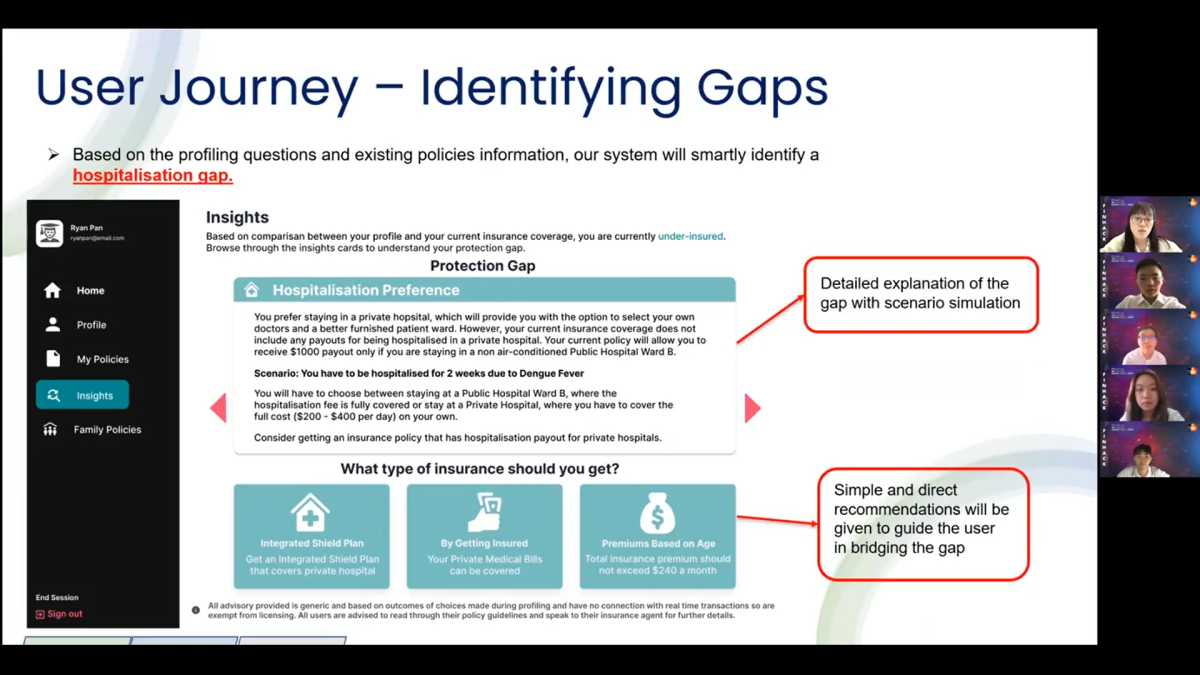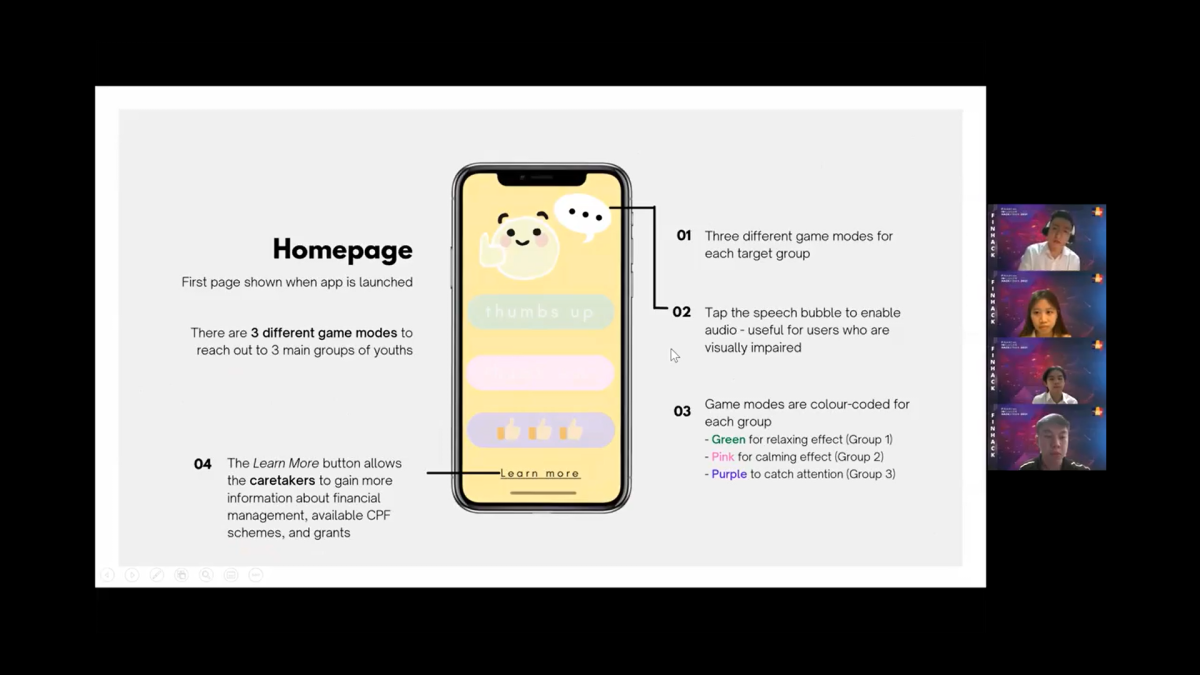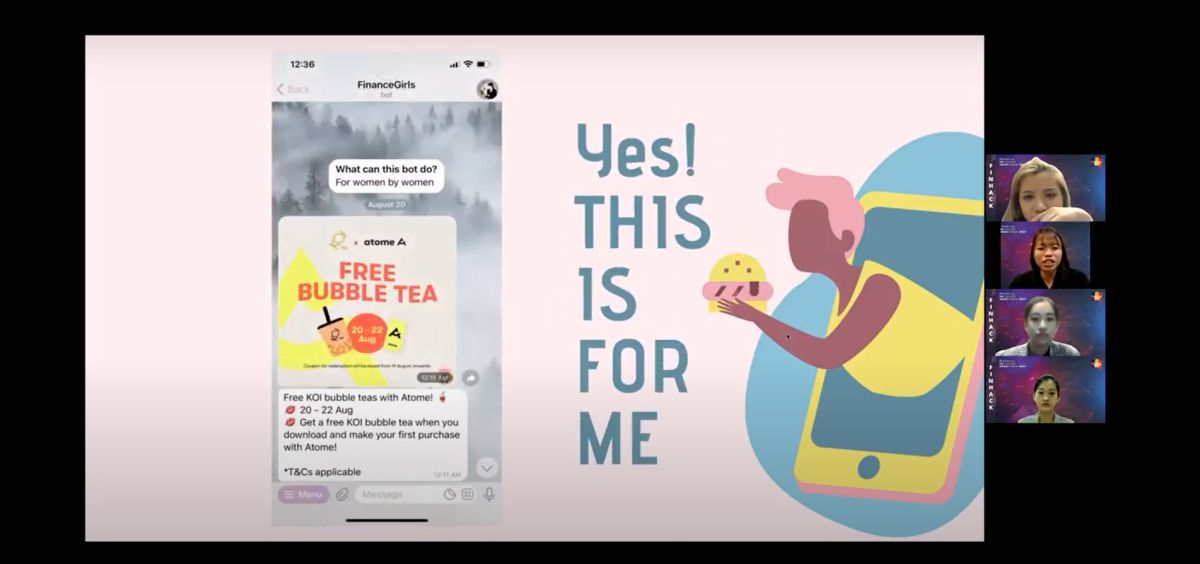 SUBSCRIBE TO SKBI MAILING LIST*
Be alerted on SKBI news and forthcoming events.
*Please note that upon providing your consent to receive marketing communications from SMU SKBI, you may withdraw your consent, at any point in time, by sending your request to skbi_enquiries [at] smu.edu.sg (subject: Withdrawal%20consent%20to%20receive%20marketing%20communications%20from%20SMU) . Upon receipt of your withdrawal request, you will cease receiving any marketing communications from SMU SKBI, within 30 (thirty) days of such a request.