9TH STUDENT EXECUTIVE COMMITTEE
The Citi Foundation-SMU Financial Literacy Student Club's Executive Committee (Exco) consists of three departments - Events, Curriculum and Communications. Each department plays an integral role in planning and leading multiple committees to execute the club's programs, events and publicity. The club's Exco comprises current SMU undergraduates who dedicate themselves to ensuring the club's success in advancing financial literacy knowledge among young adults in Singapore.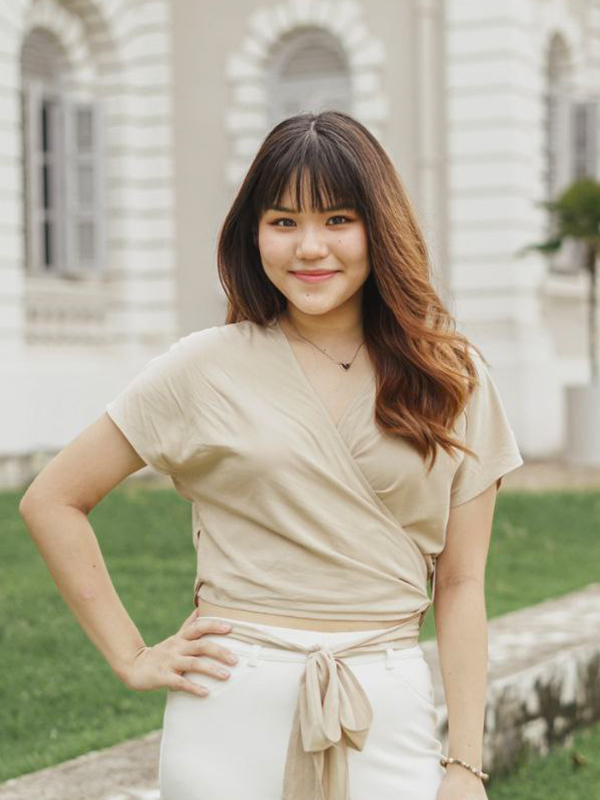 PRESIDENT
The President oversees the strategic direction of the club's engagements and initiatives. Supporting the 3 departments, namely the Curriculum, Communications and Events department, she works closely with Vice-Presidents and the Directors to chart out and execute activities for the year. Additionally, she maintains positive stakeholder relations and works closely with external partners to find avenues for collaboration. She acts as the link between our external stakeholders, beneficiaries and executive committee to extend our outreach efforts and increase the impact the club can have on young adults.
Hagen Phia
[School of Business]
HONORARY GENERAL SECRETARY (HGS) & HONORARY GENERAL SECRETARY (HFS)
The Honorary General Secretary and Honorary Finance Secretary work hand-in-hand to ensure the smooth running of the club's operations. Managing the club's administrative aspect and maintaining club records, the HGS ensures that the club's activities are in line with SMU's latest guidelines and keeps the team updated on any backend changes. The HFS is responsible for keeping the club's finances in order while supporting the other departments in their procurement of key assets or financial claims for a smooth running of events.
Honorary General Secretary
Woo Hui En [School of Accountancy]
Honorary Finance Secretary
Chiang Kai Jie [School of Business]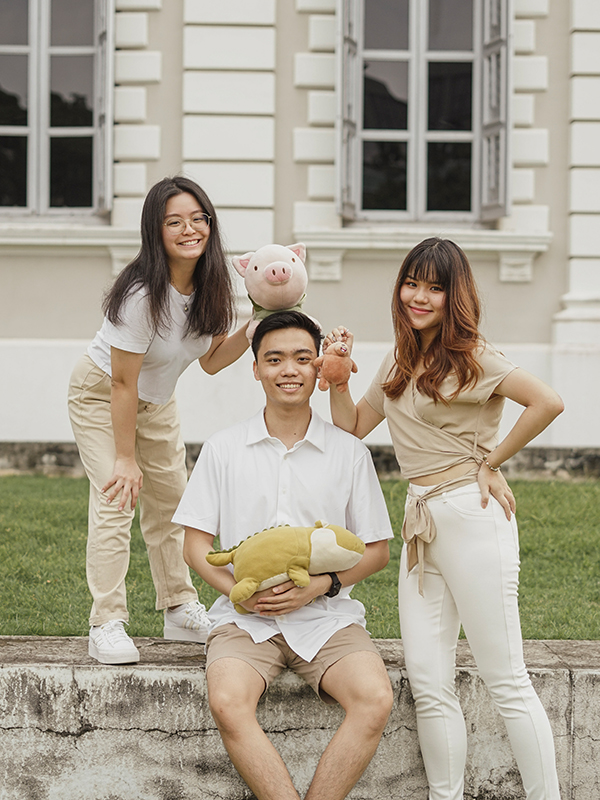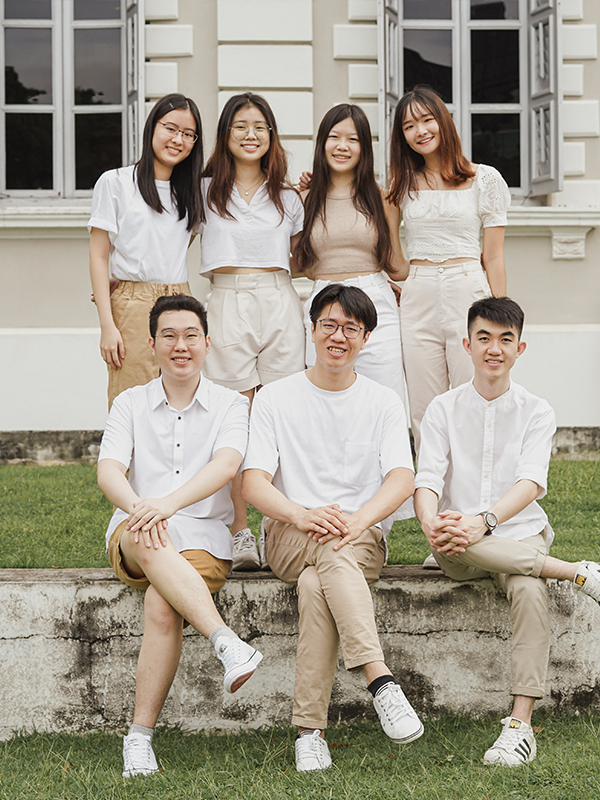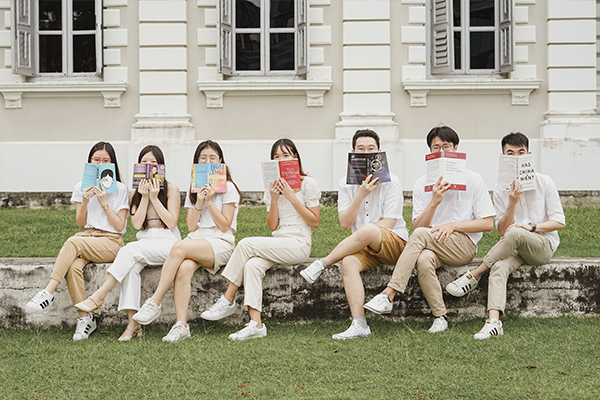 CURRICULUM DEPARTMENT
The Curriculum Department is responsible for the development and delivery of Citi Foundation-SMU Financial Literacy Program for Young Adults' signature Train-the-Trainers' program. Besides that, they craft the curriculum of various engagements and workshops, such as the Peer-to-Peer workshops, Portfolio Management Workshops and the Financial Literacy Webinars. The Curriculum Vice-President manages a team of Directors who constantly strive in improving the club's program and delivering the most updated financial literacy knowledge for participants.
Vice-President
Bill Chan Win Sun [School of Business]
Directors
Alicia Tan [School of Business]
Anson Wong Yi Liang [School of Business]
Carissa Ho [School of Accountancy]
Chua Ming Shuen [School of Business]
Faith Chin Ying Fui [School of Business]
Shantelle Lim [School of Accountancy]
COMMUNICATIONS DEPARTMENT
In-charge of the club's brand and overall presence, the Communications Department manages the club's social media platforms and initiates trainer outreach efforts. They create digestible financial literacy content on the club's Instagram account to extend the program's reach to a wider audience. Additionally, they align the marketing and communications initiatives of the other departments with the broader marketing strategy of the club. The Communications Vice-President leads a team of Directors in the club's marketing and communications aspects, spreading awareness for the club, its program and its events.
Vice-President
Megan Goh Luan [School of Business]
Directors
Joselin Ng [School of Accountancy]
Sheena Loo jie Yi [School of Computing and Information Systems]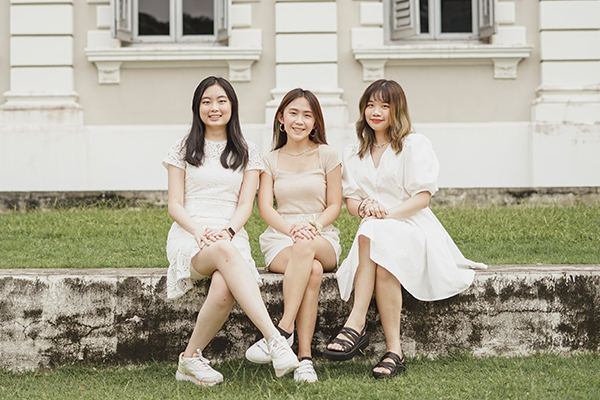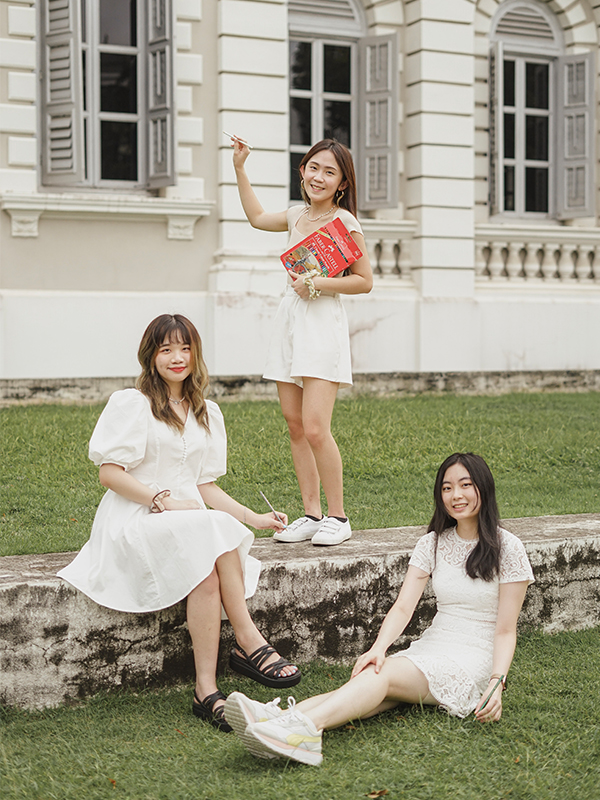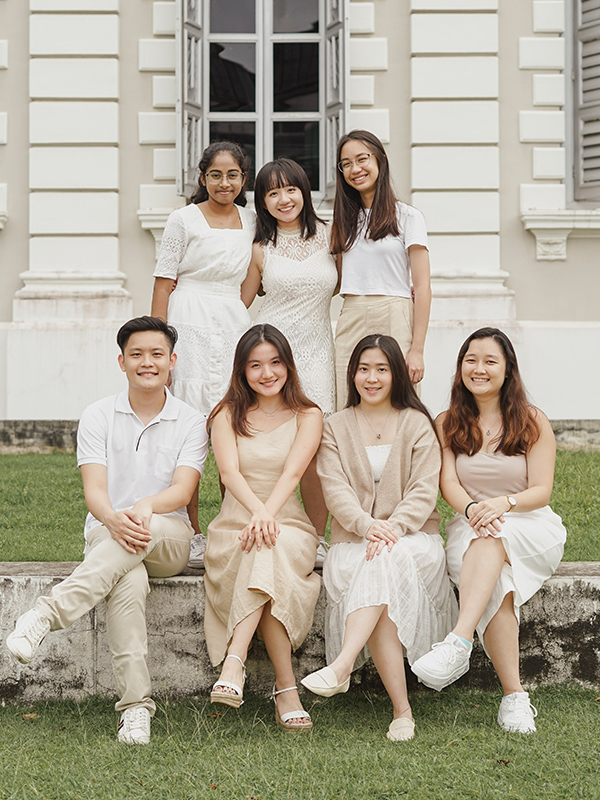 EVENTS DEPARTMENT
Spearheading the annual flagship events of the Citi Foundation-SMU Financial Literacy Program, the Event Department oversees the planning and execution of My Money @ Campus, Financial Literacy Awareness Day, Financial Literacy Symposium, Financial Literacy Challenge, Financial Literacy Camp (Camp£ing) and FinLit for Freshies. The Events Directors, under the supervision of the Events Vice-Presidents, take charge of different events and they work with organising committees to bring our club events to life.
Vice-President
Ulicia Yip [School of Business]
Manikandan Isha [School of Computing and Information Systems]
Directors
Brendan Choo Yee Wei [School of Social Sciences]
Chan Ying Joy [School of Business]
Koh Shao Yi Gladys [School of Business]
Rachel Ong [School of Business]
Shannon Goh Lin [School of Business]
SUBSCRIBE TO SKBI MAILING LIST*
Be alerted on SKBI news and forthcoming events.
*Please note that upon providing your consent to receive marketing communications from SMU SKBI, you may withdraw your consent, at any point in time, by sending your request to skbi_enquiries [at] smu.edu.sg (subject: Withdrawal%20consent%20to%20receive%20marketing%20communications%20from%20SMU) . Upon receipt of your withdrawal request, you will cease receiving any marketing communications from SMU SKBI, within 30 (thirty) days of such a request.